I have absolutely nothing to complain about being a student again. I never thought I'd have another Spring Break again after undergrad. But thank goodness… my dream came true… Spring Break 2008!! 🙂 Going back to Hawaii to see my grandma, parents and friends was such a treat. It was a lot of fun and I loaded up on papaya and pok'e. That was pretty much my staple throughout the stay. Everytime I go home, I try to take my grandma somewhere she hasn't been to before to try new food. This time, it was Kakaako Kitchen, near Ward Center and Ala Moana. I think she liked it since it was her type of food, fried, fried, and more fried. 🙂 It's amazing that she's in good health after all the fried food she's digested over the years. I'm thankful for that. Aside from her foot problem, she's in great shape, especially for a lady who is going to turn 90 this year! 🙂 I also spent some time with my parents which was cool and of course, hung out with Cathy. She is my going-out-partying buddy everytime I go home. I also saw some friends who I've lost touch with over the years and hung out with them too. It was really nice. It's always good to be home. I really do miss Hawaii and hope to go back there and live there someday.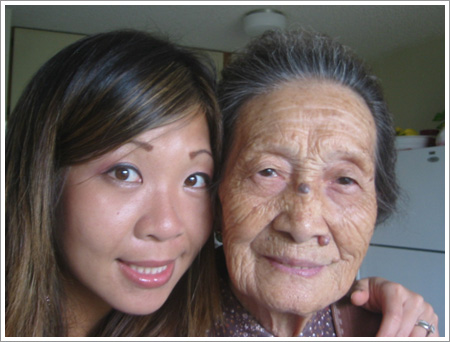 On my way back to Atlanta, I stopped by L.A. for a day and a half and stayed with my sister's family. We took my niece Meagan and nephew, Dylan to Disneyland!!!! My niece, of course, loveeeddd it. She was smiles ear to ear all day there and was filled with energy.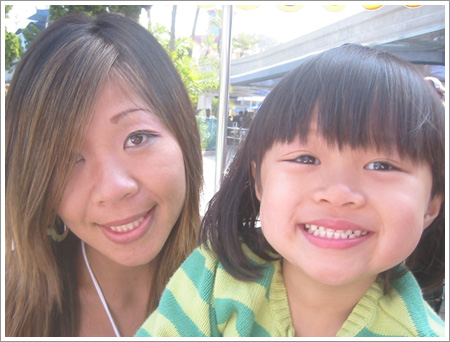 It's tough keeping up with her! I had a great time there and was so happy to see them. We rode most of the rides at Disneyland and the lines weren't so bad. Too bad the ride "Small World" was closed due to renovation until later this year. That's my favorite ride since childhood. Meagan loved all the rides and Dylan was busy looking at girls. Haha, just kidding. He does like to charm the ladies, though. 🙂 He's a great baby. He's not fussy or hard to deal with at all. He's usually a pretty happy baby overall. I can't wait to see them again!