Our little princess, Pok'e, a female shih tzu we adopted from the Boston animal shelter about 6.5 years ago, turned 7 in January! Although we, unfortunately, did not do anything special for her this year (sorry, Pok'e, we promise to make it up to you), she is such a big part of our little family.  She has been sleeping on our bed from day 1 and really livens up our household.  She loves her squeaky toys and treats.  She loves to lounge around and nap but also loves to play fetch whenever we can. She has quite a spunky attitude and character and we just love her for it.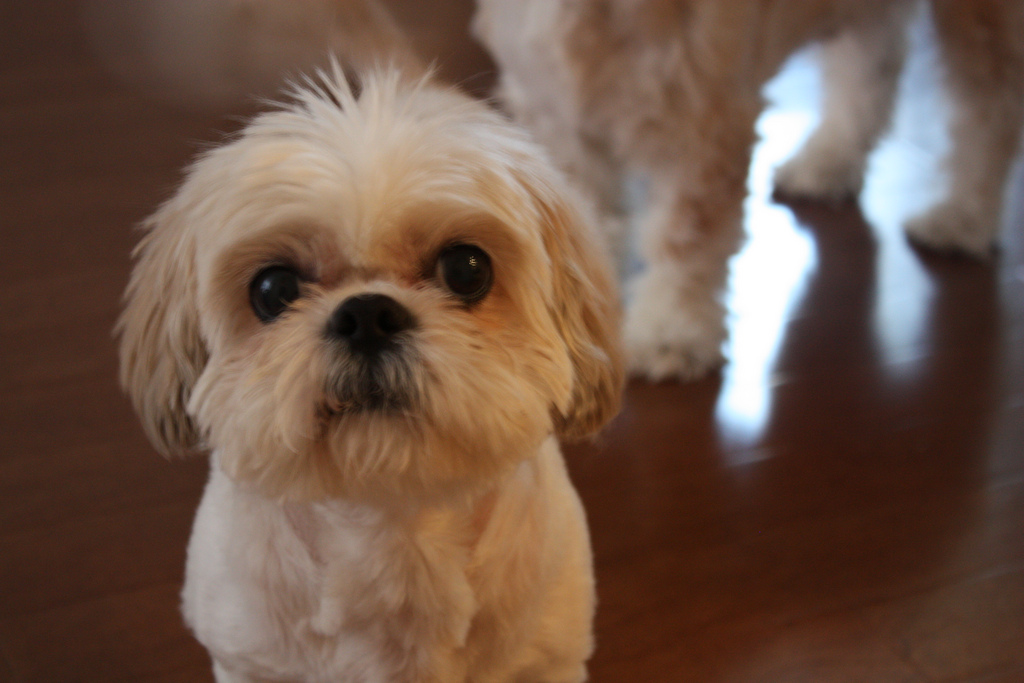 She has this cute little crooked smile….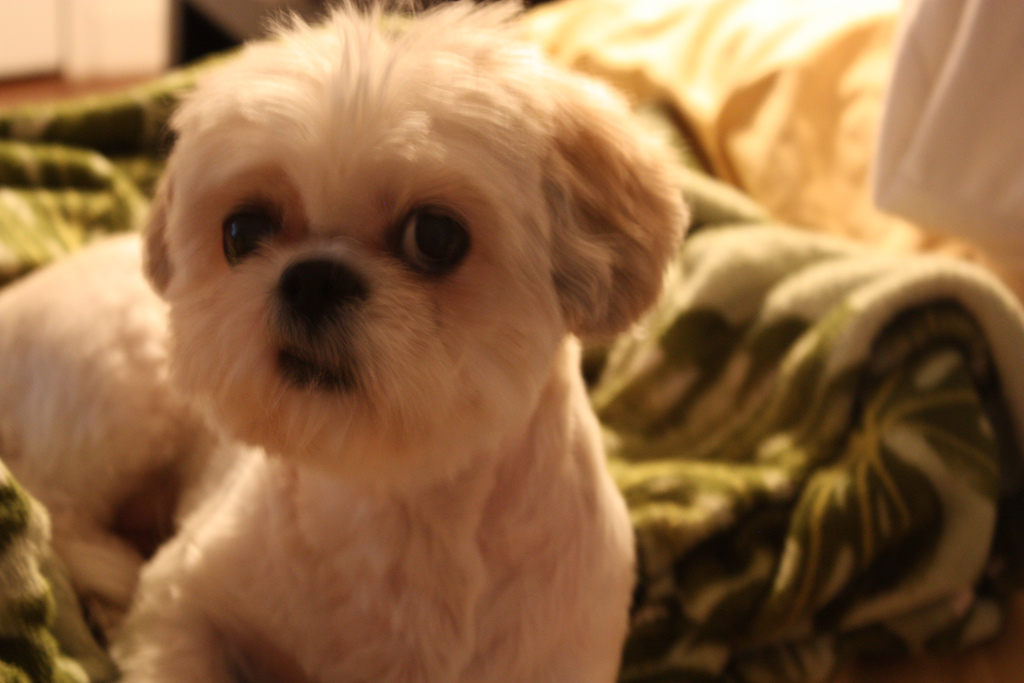 "Ahh… life is tough"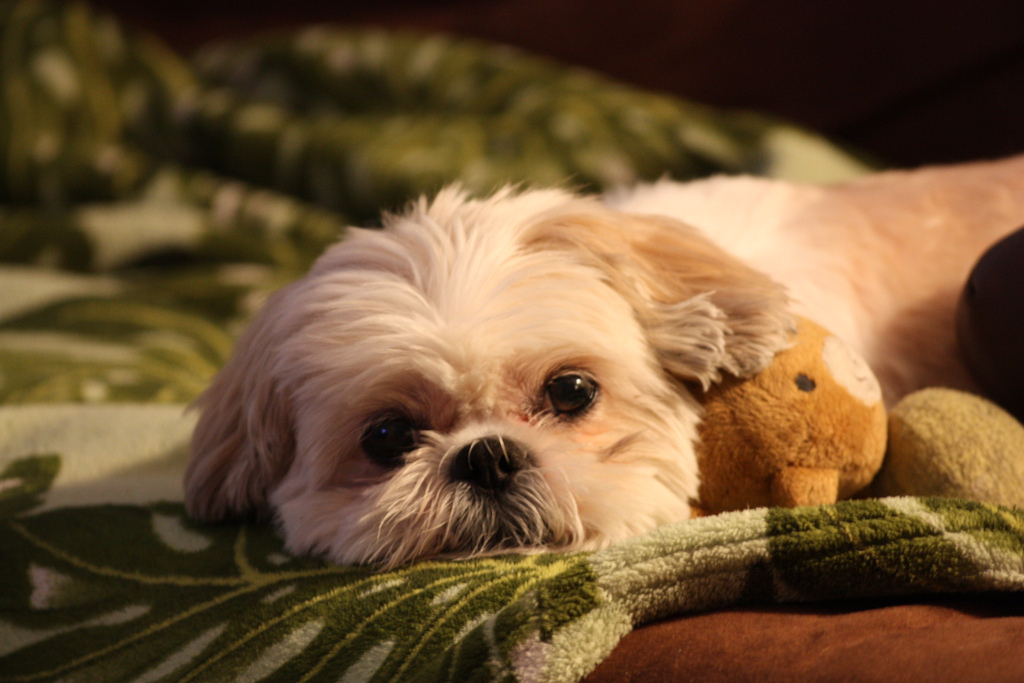 Surrounded by her favorite toys.  We took her to boarding one day a couple of years ago in Atlanta, and she came home with the froggy that makes noises. We had no idea who that belonged to, but it was obvious it soon became one of her favorite toys. As for the monkey in the back, it had a shirt at one point.  After the first day, Pok'e ripped it off with her crazy fangs…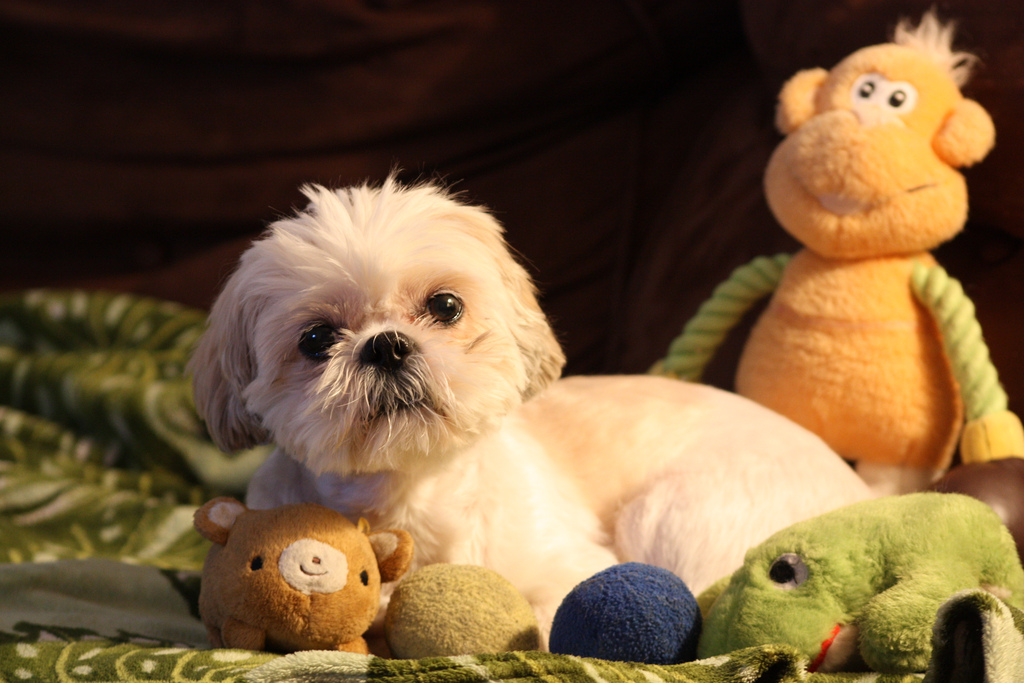 I took her to the store with me recently and the sales people introduced the squeaky slipper to her.  Right away, she grabbed it with her mouth and salivated all over it.  Trust me, I didn't want to spend $18 on a dog squeaky toy, but how embarrassing is it if your dog drools all over it and you decide to just put it back on the shelf and say no thank you? So… $18 less in my pocket later… I decided, it's a one-time deal and she will never step foot into Juicy Couture ever again. At least, not without being in a carrier and have salespeople tempt her into these overpriced toys…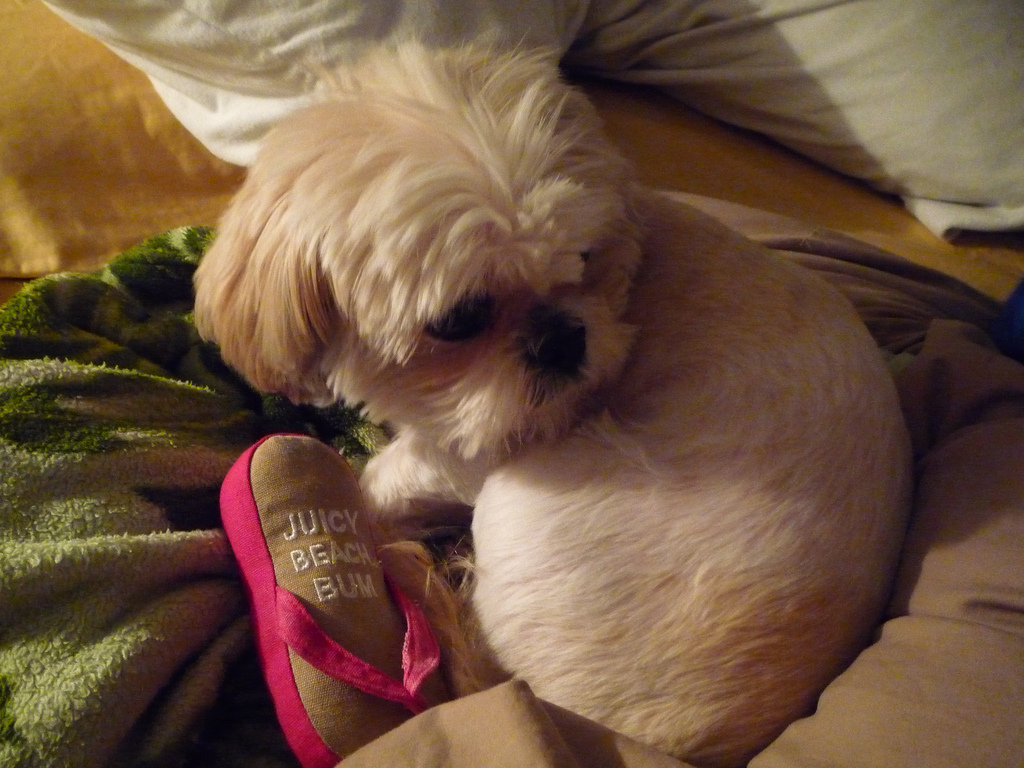 It's funny how this dog doesn't even try to distinguish herself from a human being… look at the way she sleeps. When Ray and I leave the bed, the bed suddenly belongs to her.