Today Ashley and I took Bean to the World of Coca Cola museum and the Georgia Aquarium.  Ash and I have gone to the Coke museum before but the aquarium was one I have been personally waiting to see ever since coming to Atlanta.
We had a great water themed day from carbonated water to giant fish swimming in large tanks of water.  Bean had a great time as well and really enjoyed the Coke museum.  I warned him to be thirsty before he got there and he only half listened…yup now he knows why…
Here are some pictures from our day.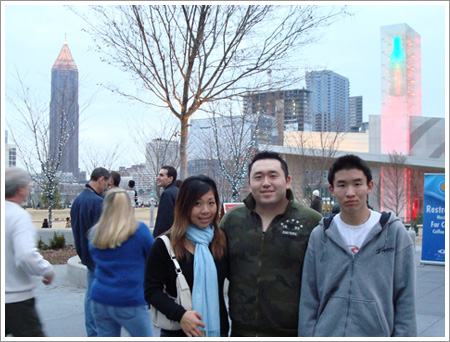 Of course the best part of the Coke museum is the tasting room.  This time I was able to take down our favorites.  Here they are!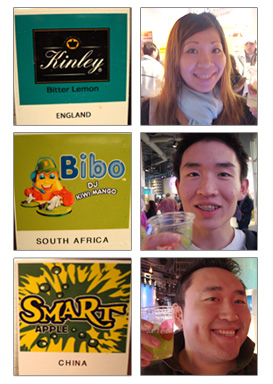 Ash loved the bitter sour taste of Kinley.  Bean loved the sugary sweet bubbley drink from South Africa called Bibo.  I really like the sweet sour apple soda from China-back to my roots!  Interestingly, when we mixed our favorite drinks together it produced something even tastier.  Here's a pic of us inside the tasting room.  The floor was so sticky!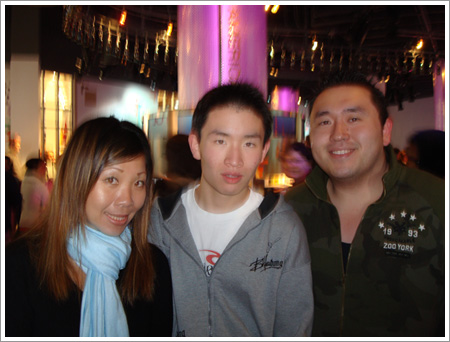 Our next stop after coke was the aquarium.  Ash and Bean love verbally abusing each other and I had a great time insitgating and laughing at their smack talk.  Here's a great pic of Ashley being cheeky with Bean outside the aquarium.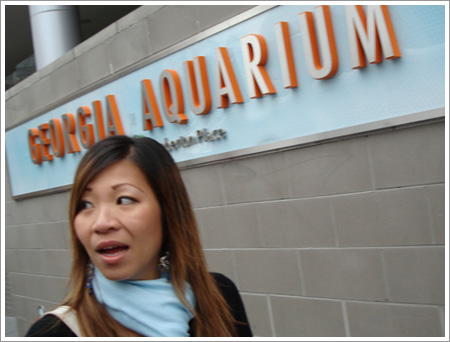 The Georgia Aquarium is the newest aquarium in the country and is home to the 6.5 billion gallon tank which houses the whale shark.  The sharks were brought over from Taiwan at the age of 15 and can grow to the size of a school bus.  There are four of them in this huge tank and the sight is simply amazing.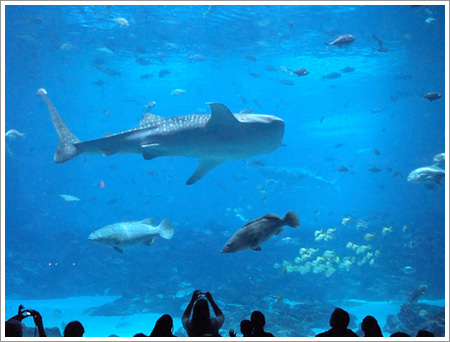 I think my favorite type of museum are aquariums.  So far I've only been to three, New England, Monterey and now the Georgia Aqauarium.  Bean says the new aquarium in Da Liang or Ching Dao is spectacular too!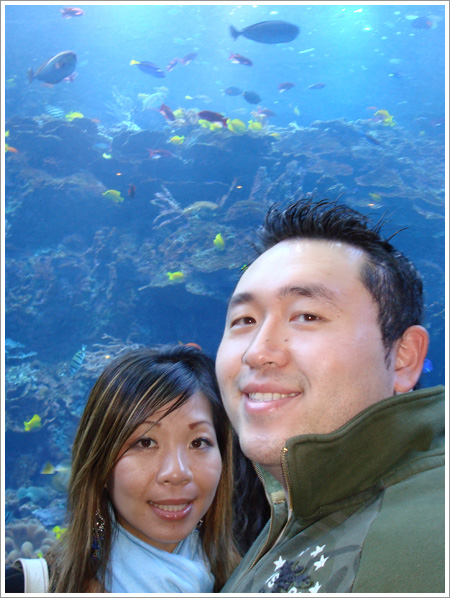 Here's a picture of Ash and Bean looking at Jellyfish.  I like this photo a lot, the blue glow and the reflection of Ashley's face in the glass is especially cool.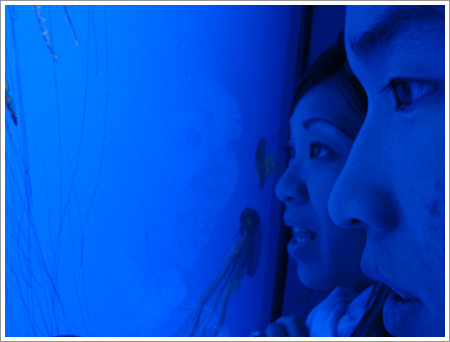 No visit to an Aquarium would be complete without a petting zoo.  Here's Ash and Bean daring each other to touch sting rays and baby hammerhead sharks.  I had to call them chicken before they got the courage to do it!  Meanwhile 5 year olds are trying to jump into the pool.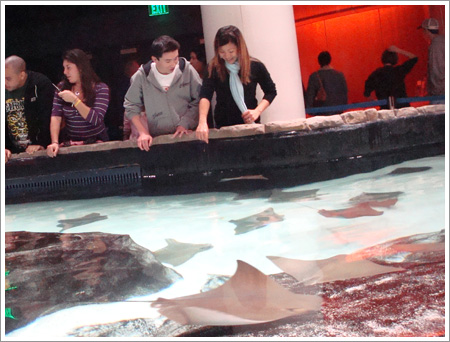 What a great time we all had!