The last day finally arrived at the end of an almost 4 month stay in this amazing country. The People Portal project still continues but I must return home to get ready for the wedding, the move out to Atlanta. I am going to really miss the people on the project in Gurgoan. I wish I had a group photo of everyone but for now here's some random pictures of the days before I left.
This is my typical ride everyday on the Riskshaw to the Sapient office. The name of this busy street is called the MG Road. Everyday there is something new to see whether it is animals to people shipping large chunks of ice. Guys on top of buses or a variety of roadkill, some including people!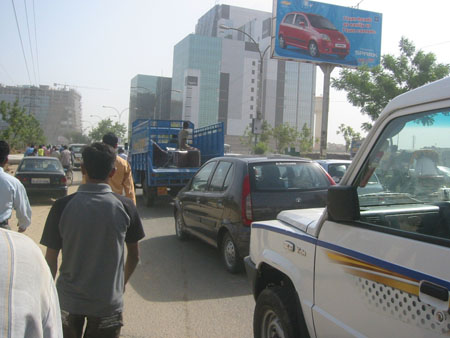 This next photo is the Sterling Guest House crew sending me off. The guy in the front still remains nameless to me though I did finally learn his name the night previously during our farewell dinner but again I forgot. The guy on the far right is the infamous Lakshman. More stories about him at a later time. 🙂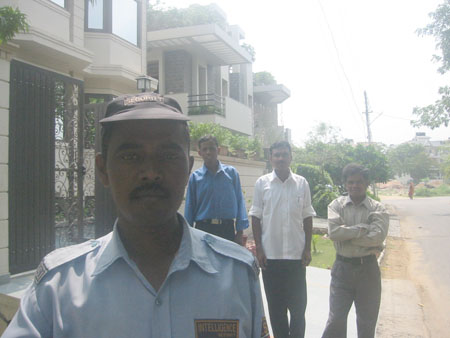 Finally, this last photo is of the crowded Delhi airport. The entrance way to the ticketing booths are well gaurded by security with AK-47s. The lines can also be quite long. However or the impatient or the anxious, baggage guys will come out and for a small "fee" will help you cut the lines inside and out.