I arrived in New Delhi Airport evening of March 3rd. Immediately upon setting foot off the plane, the smell was the first thing to hit. It was the same smell that I smelled in China. Too many people, dust, burning, pollution. A smell I will never forget but surprisingly a smell that you get used to. The airport was not very busy but upon exiting there were a huge number of livery services lined up with a name on a piece of cardboard. It was quite overwhelming but I found my name eventually and was brought to the Sterling Residency.  A four floor corporate apartment.  The room had AC, a cable TV, queen size bed (two doubles put together) and the best service you find. :)  The staff was really friendly and like many in India who are in the service side of business, very humble and so quick to serve.  It's a bit uncomfortable coming from the States but hey can't complain too much beyond that.
The pictures I have below are from my first full day in Delhi, visiting both old and new parts. I went with two co-workers from Sapient, Dan and Chad, both whom have been to India before but really seeing Delhi as well for the first time. Some first impressions: Noisey, dusty, crowded and altogther crazy but interesting as hell.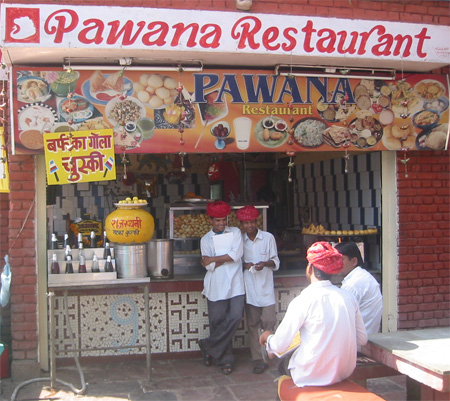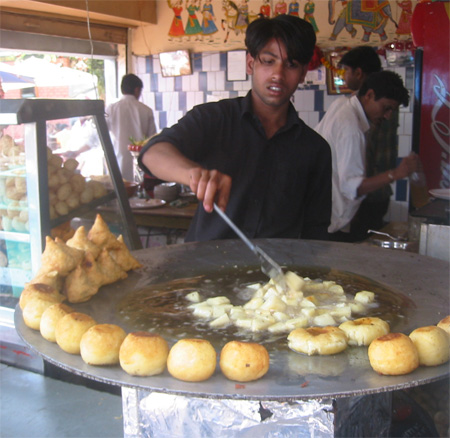 A Chaat Restaurant selling fried aloo (potatoes) covered with all sorts of spices, yogurt and stuff I really can't put a name to. This was in a private market called Delhi Haat.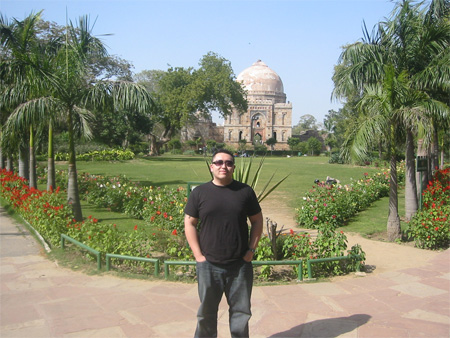 Lodi Gardens in new Delhi. A really beautiful public park with ancient Muslim tombs.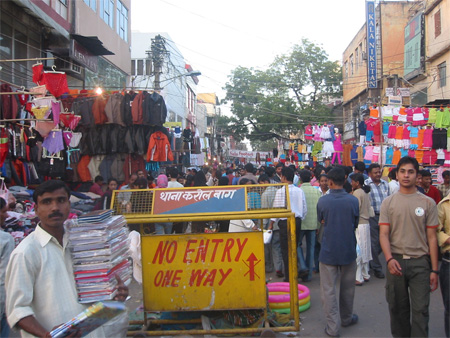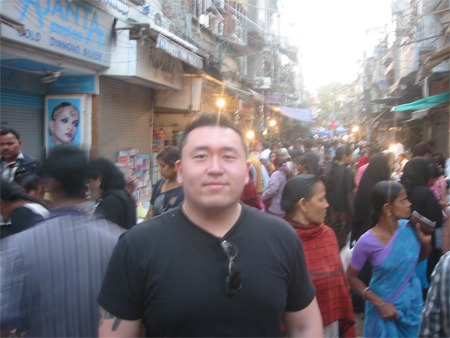 Karl Baugh, a outdoor market of inexpensive goods. The market is packed with shoppers and merchants each competing with each other selling almost the same types of stuff as their neighbor.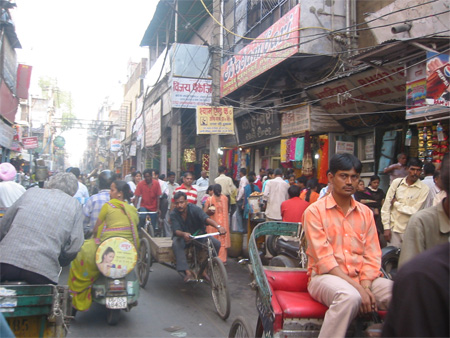 This area of "Old Delhi" is called Chaney Chowk, the oldest part i think of Delhi. Rickshaws, people, dogs, cows and shops all jammed packed in a old part of the Delhi. This place was truely eye opening and will post more pics later.