I had a great time work with the Spark City team.  Everyone is very enthusiastic about the project and working with the technology.  We have a good mix of both young and veteran team members and it's really nice to see everyone pitching in to do their share.  It has been a great learning experience for me as well.  I was able to accomplish so many things during just two weeks, that the same would have taken me twice to three times as long if I were in the US.
We spent a lot of time going through the logic of each development function.  We printed out the screen design, wireframes  to plan out work activities and wrote test cases.  We also spent some significant amount of time on overall project context, giving the team an idea of the business reason, the coca-cola culture and our clients.  We also had a discussions about quality and how we all can improve the user experience.
Here's a picture of the full team.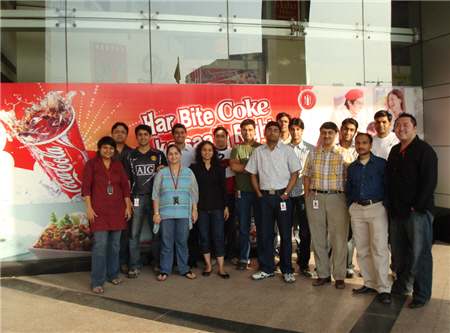 Every morning, we have a LLP (low level plan) meeting where each person goes through what they did yesterday and their plan for the day.  It's also the opportunity to identify or escalate any issues or risks.  In typical Sapient style, the LLP is on a huge whiteboard.  Every team has one and at the end of each LLP meeting there is a team cheer.  So in the morning with five or six other teams in the same floor, you hear everyone's team cheer.  Our's is Spark City Halla Bol.  (I forget what it means, and I think I also spelled it wrong -will correct later)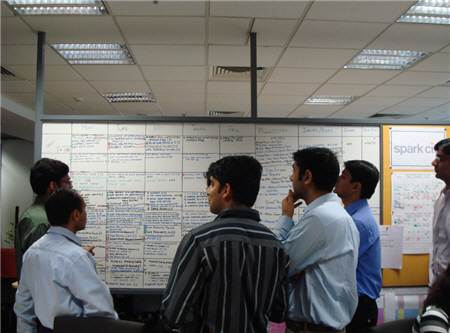 Here's Arif, our Site Dev Lead facilitating a LLP meeting.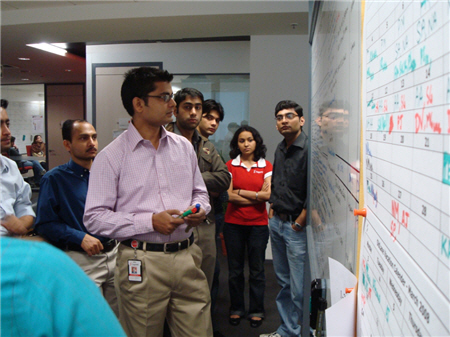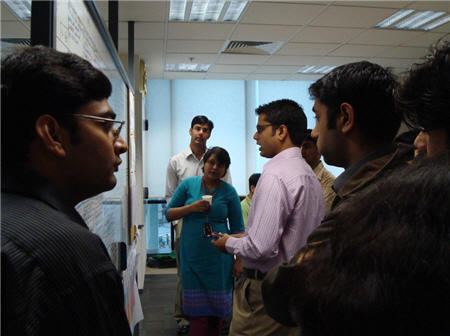 The team giving their status update (front the left: Vaibhav, Archit, Pankaj, Jomy).
Here's Avesh and Rajni discussing their story (functional development scope).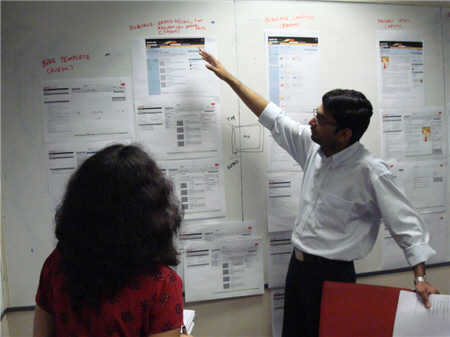 Printing out and posting the site comps with the wireframes on the wall helps the team discuss and communicate.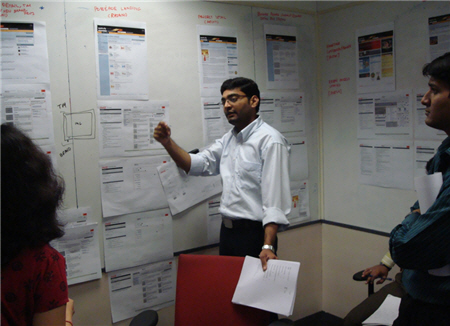 Hardik showing us his Connect & Collaborate page in development.