After all the hype from locals, Ash and I went to MF Sushi in Midtown Atlanta. MF Sushi is definitely a more traditional yet high end sushi bar. The ambiance was dark and hip, however the service was average. The sushi was very expensive. Overall the food was good but very pricey.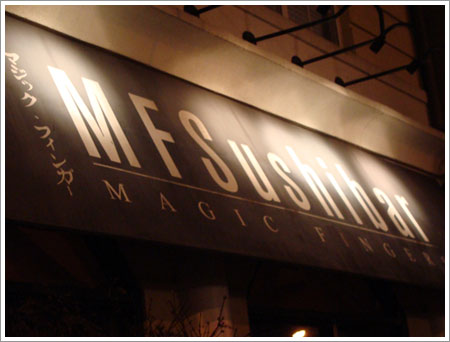 The Toro and Lobster Box Roll below were great. Very well portioned and tasty. The Spider Roll was below average and should be avoided. Ash LOVED the Lobster Box, it was fresh lobster placed on top of rice topped with roe and a sweet dark sauce.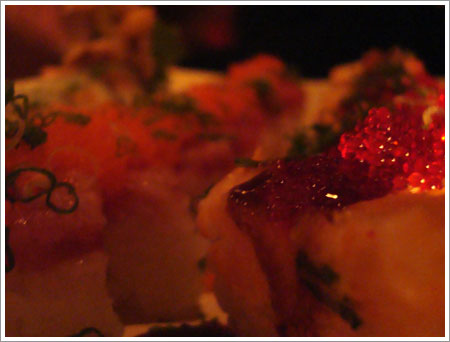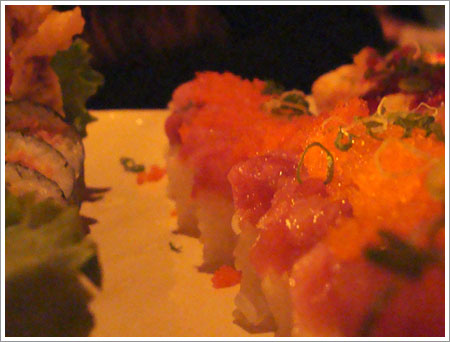 The spicy tuna roll was also very good. Their sushi rolls are definitely more traditional in size.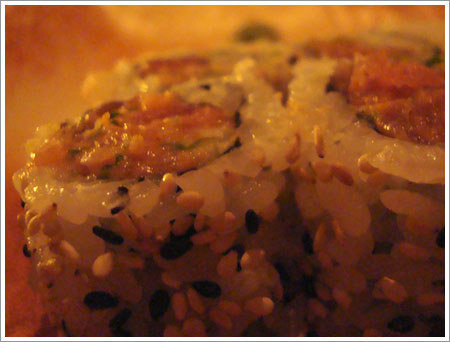 My favorite, the Crunchy roll contains salmon and tempura mix.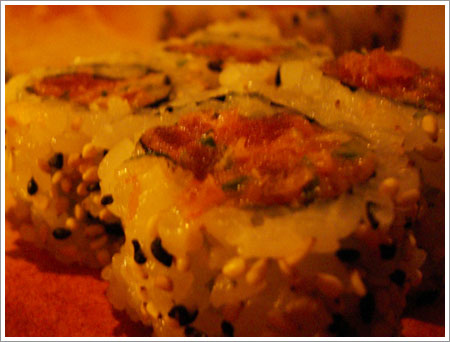 Spicy Tuna Tar Tar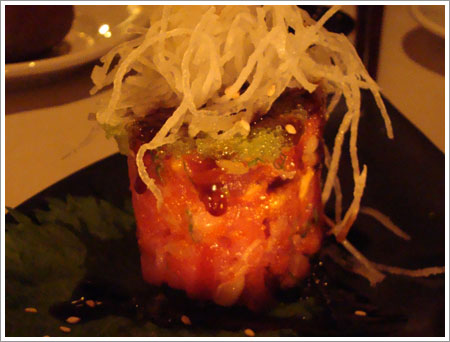 Toro Tar Tar – this was VERY good