It's been 1 day since my last blog, finally did all the things I was hoping to finish over last weekend. Here's what's next. Oh and hopefully Ashley likes the new engagement design on the right. I place a small screenshot along with this blog.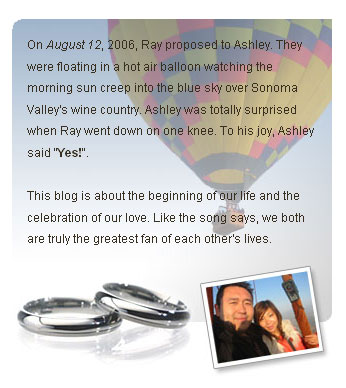 Next Up…
Fix the top nav text colors, defaults to gray, should be white. – Done 12/4 – that was fast!
Put Categories under each post.
Add a few more design elements to each post template. Done 1/7 – man that took some time but there is more to do later, oh well maybe when I have more time…

Find out [more] feature is as part of each post. – Done – See the next blog post for more details!
Change up some list bullet icons – Done 1/7 – Changed the tools icons to look like a wand.
Get Ash to write up some content for "The Gang" – Done 1/7 – I tasked her today!!! 🙂 Thanks Huney!