At last Bean is here to visit us.  He came in on the evening of Christmas and brought with him many gifts from my parents mostly in the form of delicious Mrs. Peng's food!  He had a long flight from Boston taking him to Chicago first before arriving in Atlanta.  These plane routes are ridiculous!  Bean freaked out when he arrived because the airline lost his luggage but things turned out ok in the end as the next morning they found it.  Here some photos of the first night and morning with Bean.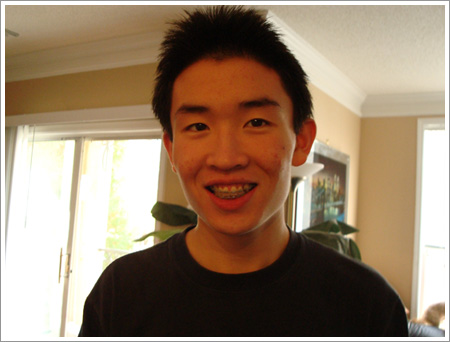 Of course no visit from Bean would be complete without a ton of video games.  The sound of guns blazing from the xbox 360 fills the air as I even right this.  The photo below is rare instance of when Bean is not playing and myself and Kumar, a friend from Sapient is. 🙂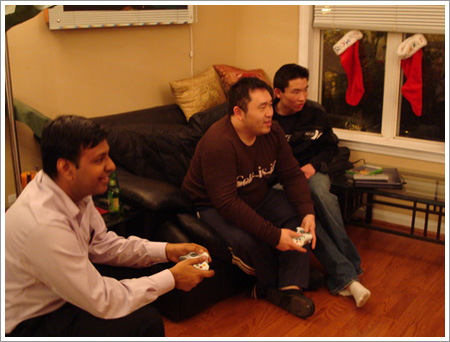 Bean brought numerous treats made by my parents.  This morning, we cooked a few of them and I had to snap some photos.  Here's one of Bean and I enjoying the wonderful food my parents made for us.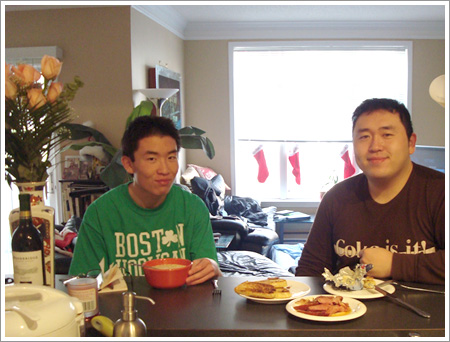 The pic below is a pan fried bun.  The bun is original steamed and is made with corn meal, flower and some other ingredients I am not aware of.  We then pan fry it to create a crispy outside with a very soft inside.  This puts the best bagels to shame or toast.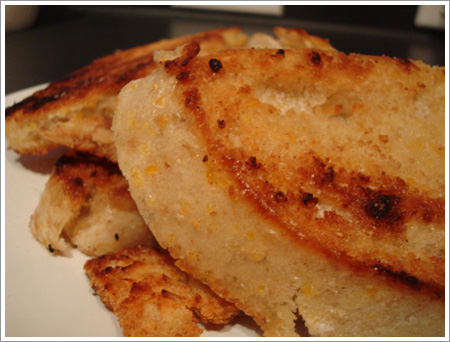 Mrs. Peng's delicious scallion pancakes.  Very thick and with lots of fresh scallions and a touch of salt.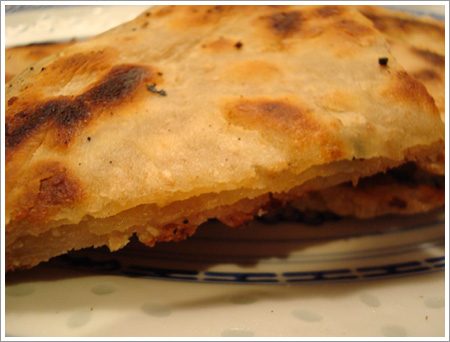 Since we're on food photos.  This evening we also had some kal-bi short ribs.  Ash and I bought them from H-Mart and she marinated them.  They are awesome!