For our third day of Bean's stay he started out with the traditional morning XBOX therapy. Sounds of machine guns and virtual people dying filled the air as usual when Bean stays with us. Mom and Dad, here's why Bean loves coming over oh so much. 🙂 Notice the zombie look…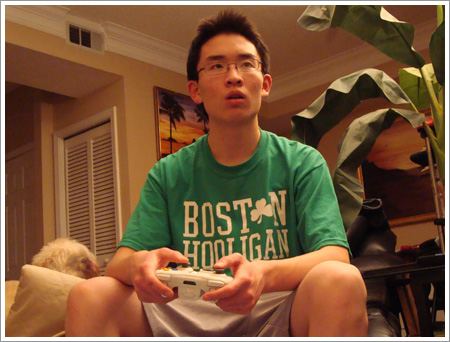 Today we stayed in Atlanta, taking the urban tour. We took a stroll through the Atlanta Underground, a shopping mall underneath the downtown area of Atlanta. The concept is very cool but unfortunately the area needs some revitalization. The walk there was quite sketchy and the whole underground mall wasn't any better. We snapped a few pics and Ash bought a small trinket.
Ash also had to buy some books at the local Nerd erh…Engineer's Bookstore near Georgia Tech. Man are those books expensive!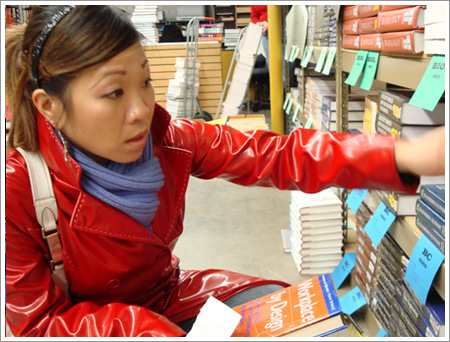 Our next stop was Martin Luther King's birthplace on Auburn street in the Edgewood district near downtown Atlanta. The whole street was very well preserved. Here's Bean and I outside the house where Martin Luther King Jr. was born. I look really sleepy in this photo and does Bean know how to smile?
Before we went to Buckhead, we stopped by the famous Fat Matt's Rib Shack. Bean had been looking forward to eating there ever since Ash and I raved about it.
Here's some juicy pics! Ash had the BBQ Chicken below!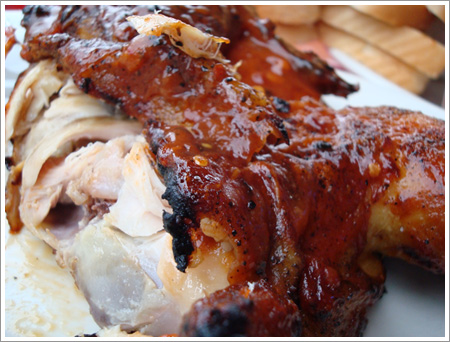 Bean and I had the ribs whoohoo!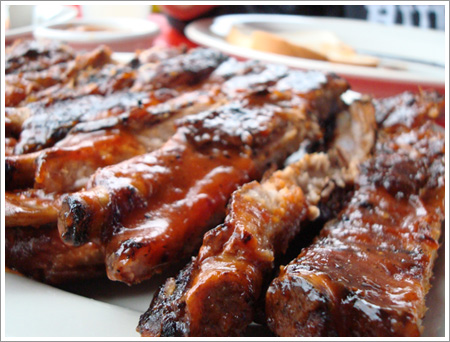 And now Bean's happy and can smile for the camera.