Woohoo.  My huney's birthday is today! This will be the first birthday in which I can give her one of those happy birthday to my WIFE cards!  I won't disclose how old she is since that may have dire consequences so I will only show some snaps from the various activities we did.  I joking say Ashley had a man's since our activities involved eating lots of prime rib and paintball!
The Ching's took us out to dinner at House of Prime Rib, an awesome prime rib restaurant on Van Ness in San Francisco.  Ashley went all out and got the King's Cut a huge juicy slab of steak.   We had a great time and Ashley chose a awesome Passion Fruit flavored cake from Citizen's Cake.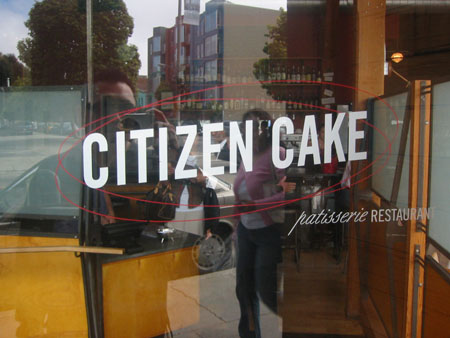 Here's Ashley and Eugene (my brother) standing outside the restaurant…mmmm…we're hungry!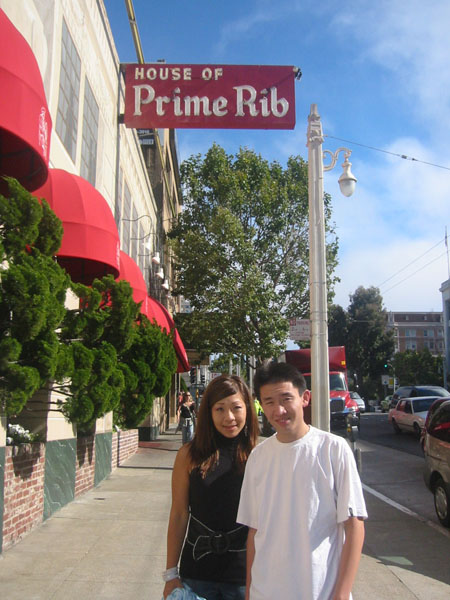 This is us with the Chings after a really great meal!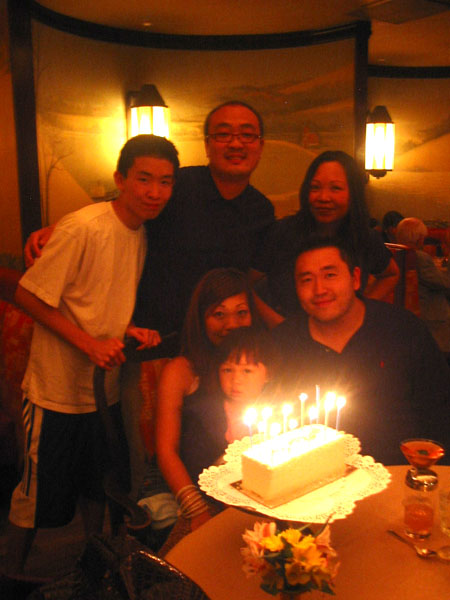 The cake was covered with coconut with a three layer passion fruit creme.  It was very good!  Meagan, our three year old niece also helped Ash blow out her candles.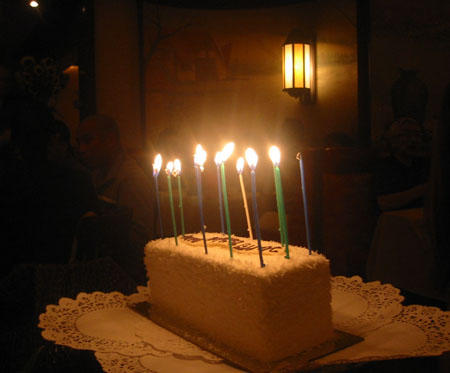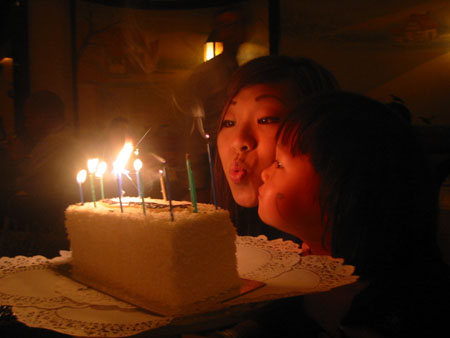 The following day, we went paintballing.  Ashley has never gone before but as you can tell she quickly turned pro.   We all got shot up pretty good that day.  We even have some video photage which I have to figure out how to post at some point.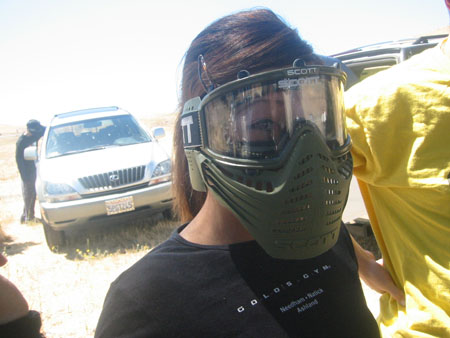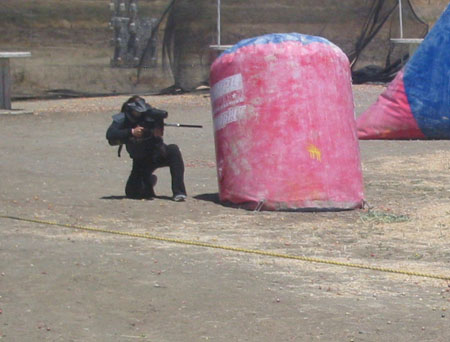 Yup, that's Ashley above.  Not so innocent with that long barelled semi automatic paint ball rifle pointing at your head.  Good thing I was on her team!