RAY
Born in Harbin, China. He came over to the United States at the age of 5. Ray was always a bit of a computer geek and is now working with the web, managing online software projects. Ray always wanted to setup his own site to show off his web skills. But when it came down to it, WordPress just makes it so easy and Ray finally succumbed. Ray loves relaxing on the their apartment and playing with gadgets.
ASHLEY
Ashley, was born in Hong Kong and somewhat like Ray, came over to the US when she was six. Her life took a more tropical turn as she grew up in the american paradise we all know and love as Hawaii. Luckily for Ray, Ashley couldn't wait leave for college and like Ray they ended up in Boston University. Ashley likes all things that are cute, especially fluffy dogs by the name of Pok'e. She is a wise mouth sassy girl who always makes plenty of trouble for Ray. (He doesn't really mind…)

POK'E
This little Shih Tzu, Lhasa mix was adopted by Ray and Ashley from the Roslindale Animal Shelter near Boston. Pok'e aka "Ms. Pocket" was found as a stray and only after two days of being picked up, she met Ray and Ashley. It was apparent from the start that Pok'e is an amazing dog and one that could really fit well with us. She is our first little one and is treated like a little daughter. Pok'e is really feisty, has a lot of courage and loves only the finest food. She acts like a little princess and always manages to keep herself clean and prim.
CAPTAIN FISHBONE
"Cappy" as we like to call him is a pure breed Lhasa Apso. He is our second dog and was also adopted out of Roslindale Animal Shelter. We adopted Cappy on November 24th, 2005. Cappy is a shy and very submissive dog. He loves attention, however, and will be very persistent about getting it. He has a loving heart and is a very faithful companion. Ray loves Cappy very much and tries to give him more attention to make up for all the attention Pok'e attracts with her cute antics. Ray hates to admit it, but he does favor Cappy over Pok'e.
Emery
Emery was born in New York City on May 17, 2010 at 8:20pm.  She weighed 6 lbs 12 oz and was super cute the minute she arrived.  Emery is a night owl and likes to stay up late and party in the evenings with Mom and Dad.  Her favorite food is anything sour, cheesey, crunchy and sweet.  She is a very curious and perceptive person and has a great memory.  She loves cute cloths and is already into high heels even though she can't officially wear them.  We have many nick names for her Em B, B B, Ai-me Bear or B Cake.  Emery's got a cute little dimple and likes to look around and learn the ways of the new world.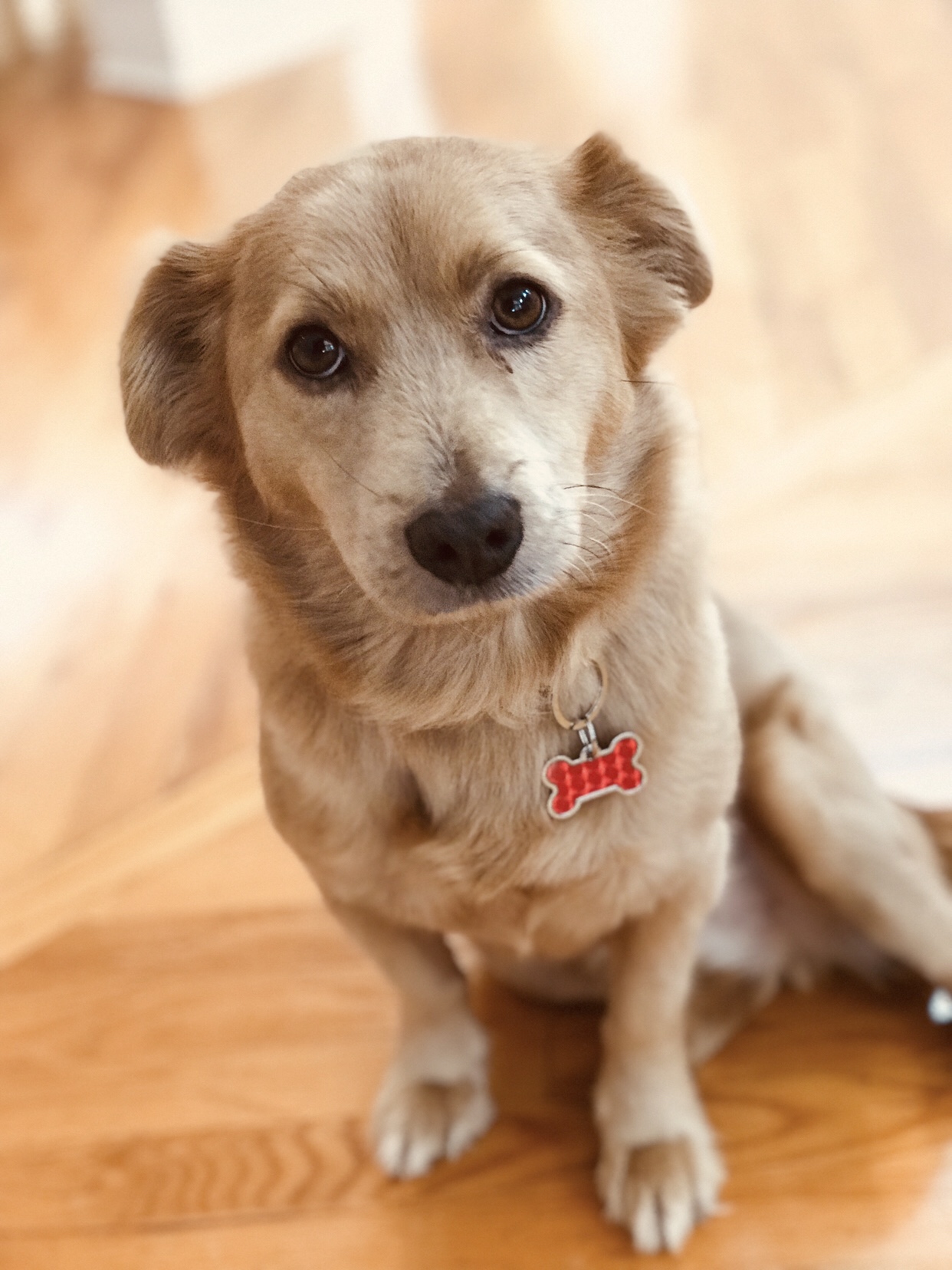 Penny
The newest member of our family was adopted around September of 2018. Penny was a rescue and we don't know much about her past. We were so lucky to have found her because the morning we adopted her, had we been even 5 minutes late she would have been shipped off to a adoption event! Penny is a wonderfully sweet and mellow dog. We think she is part Corgi part Golden Retriever. She loves attention and will nuzzle your hands and paw you to get attention. She loves to lounge at home and has the most soft fur that surprises everyone who pets her. She walks so well on the lease and hardly pulls. At night I like to let her loose in the yard and watch her run at full speed all over the place. She is one of those rare great dogs who was an immediate attachment in our family. Life with Penny has been awesome. We love her and appreciate her so much!