'Twas the night before Christmas and Emery was asleep. The Hasbun's came by earlier for a merry meal to eat.
All was quiet through the house, all calm and relaxing. Only soft jazz Christmas music and our fireplace crackling.
Ashley and I sat down to enjoy a nice candle lit evening waiting for Santa to appear. We laughed, chatted and were grateful for being there. Merry Christmas to all and to all a good night.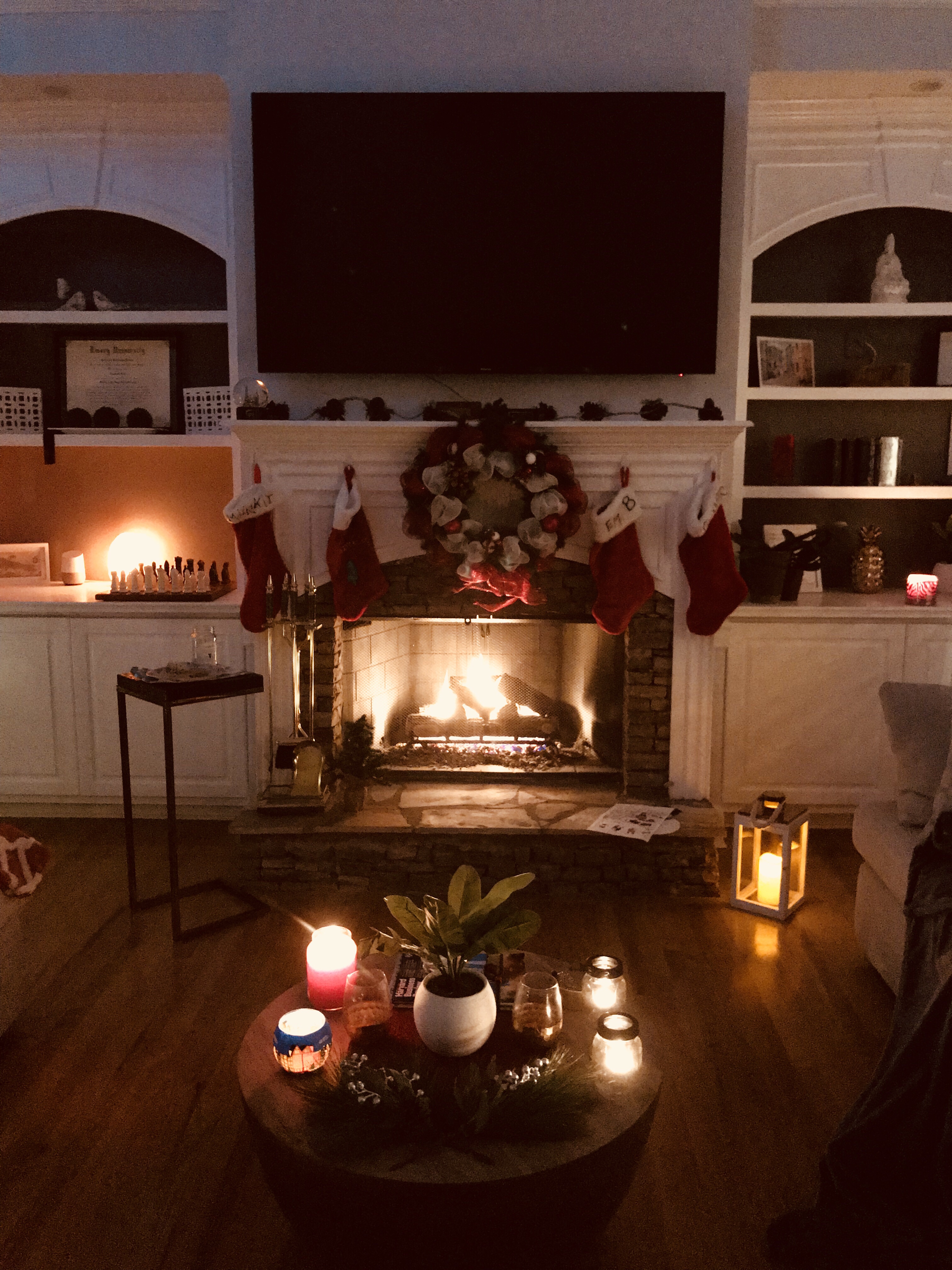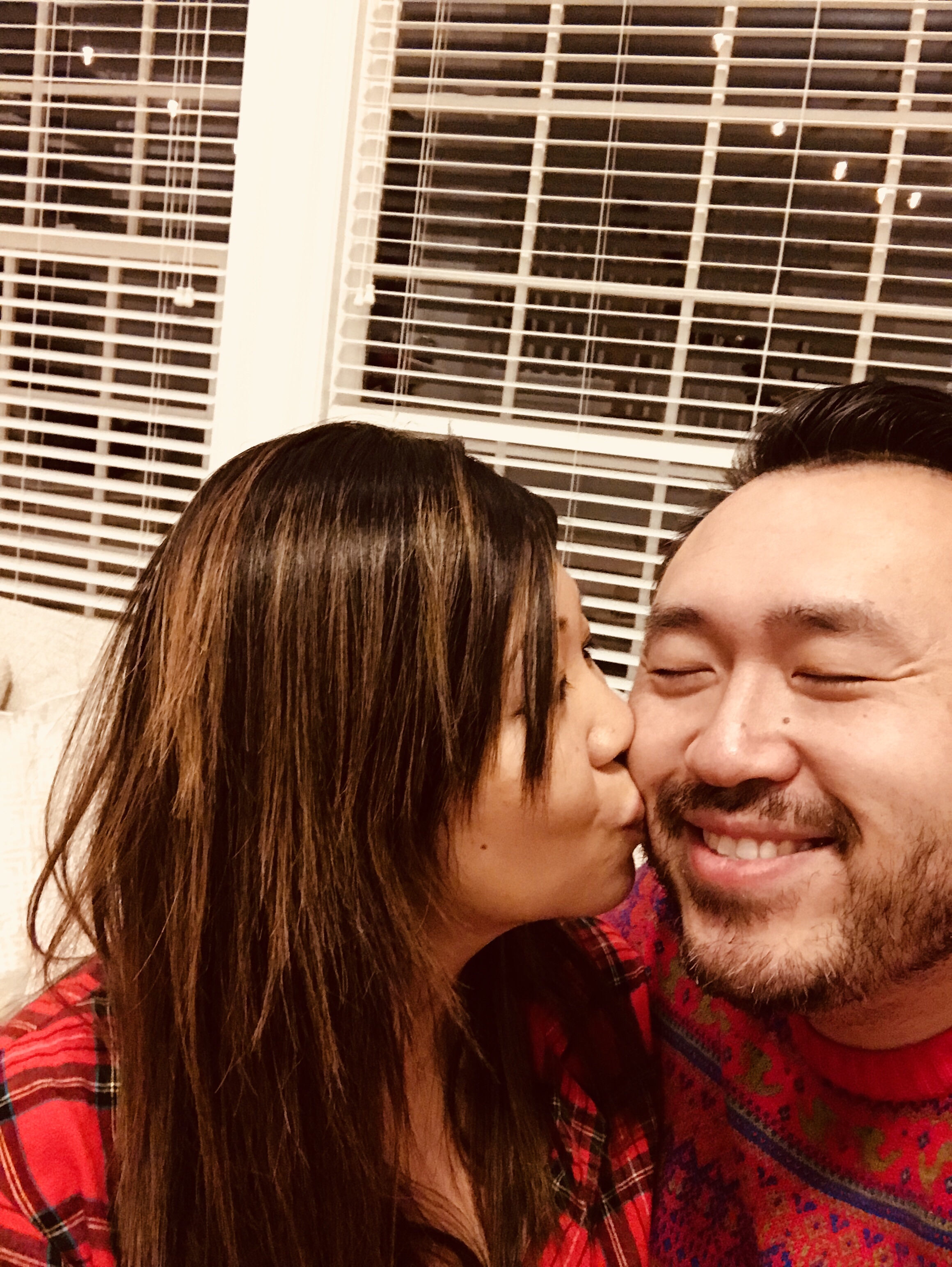 Ok… so that was probably the worst spoof of the Christmas poem ever…
We had a great Christmas Eve. Emery work is up around 8am and we all went out the tree to unwrap presents. Most were for Emery but that was expected. She got her yoga ball and fort Builder from Santa and a ton of gifts from Audrey. She also got gifts from our friends, Ye Ye, Nai Nai and Eugene. Emery definitely scored big time.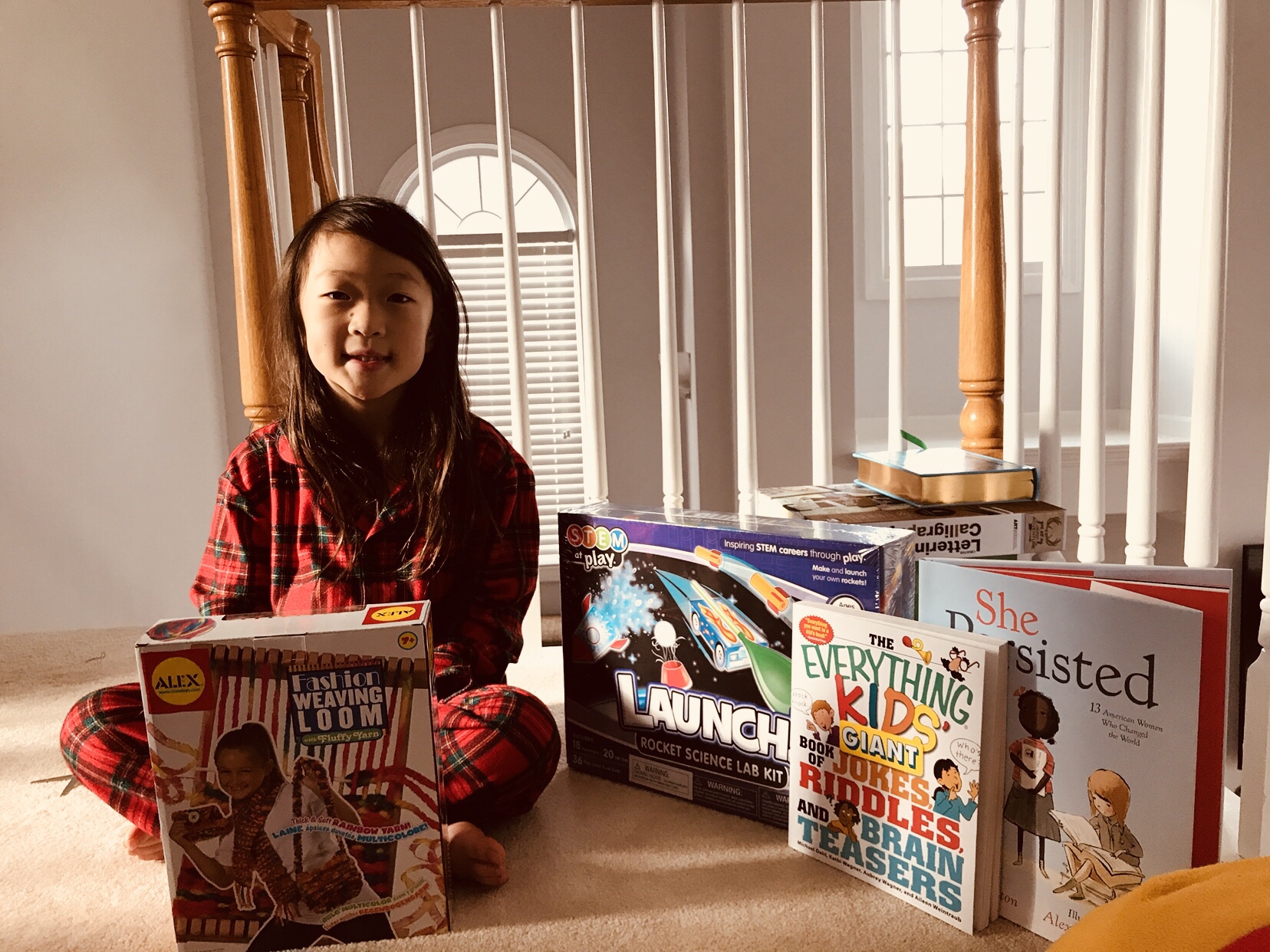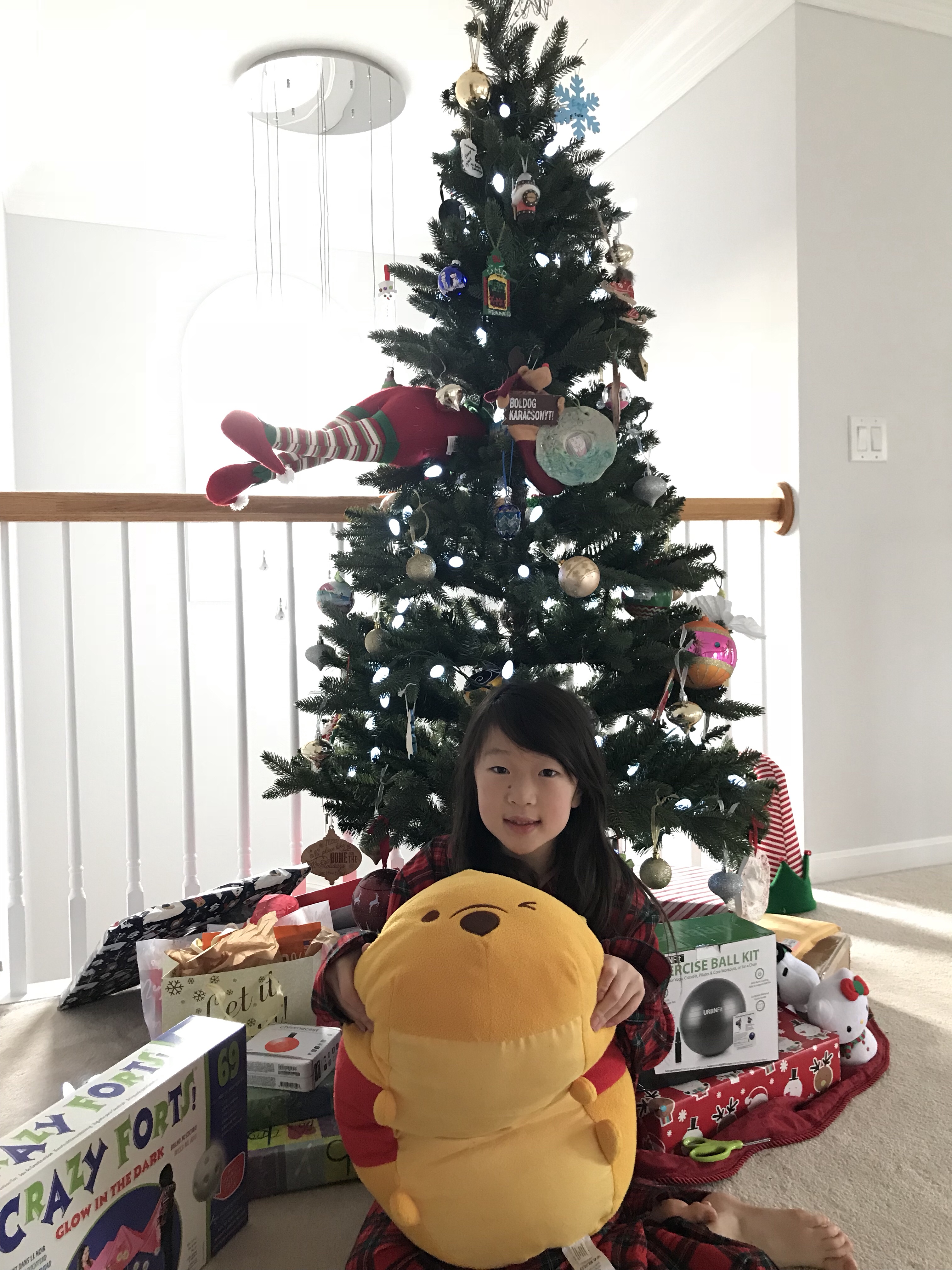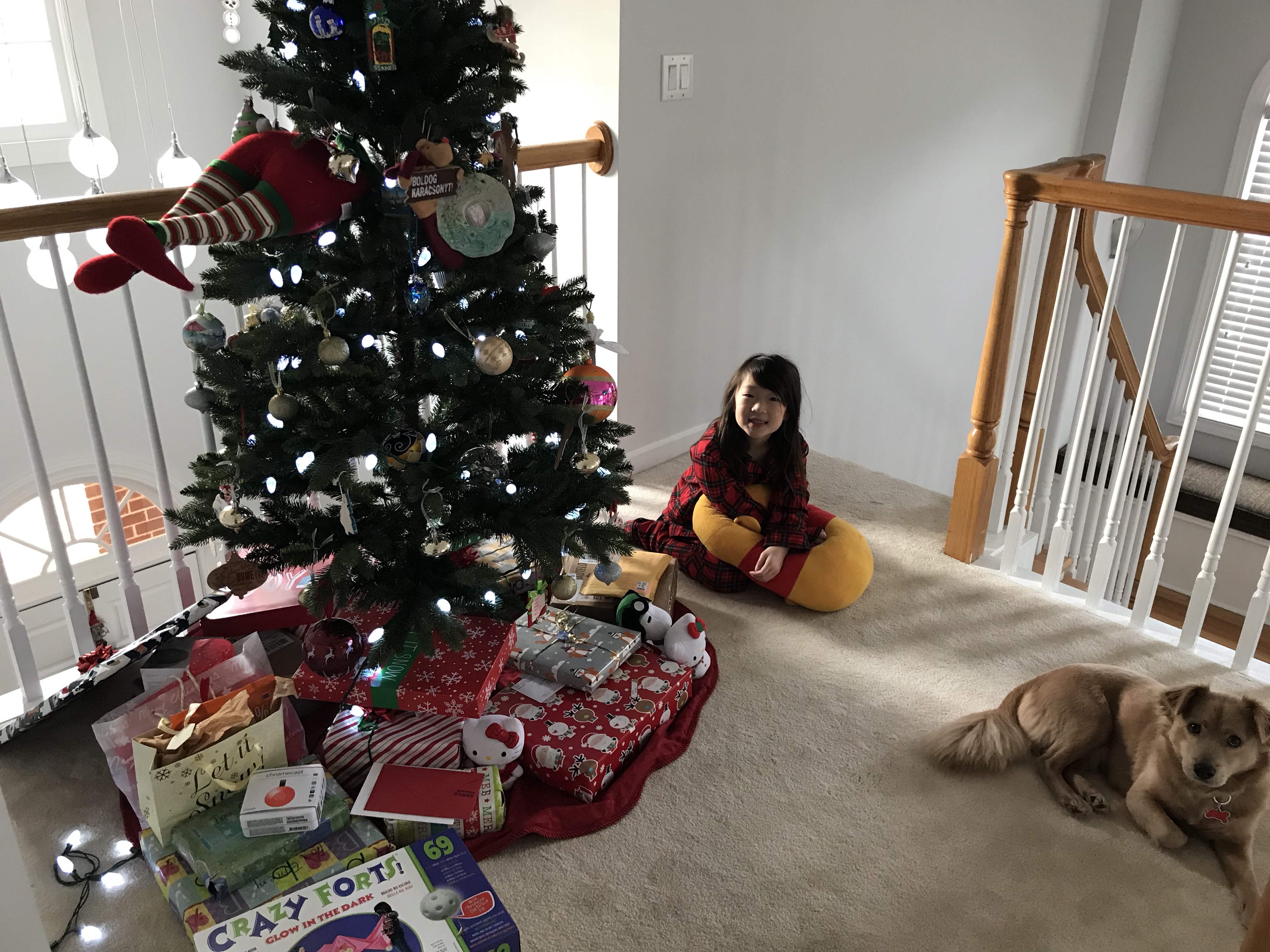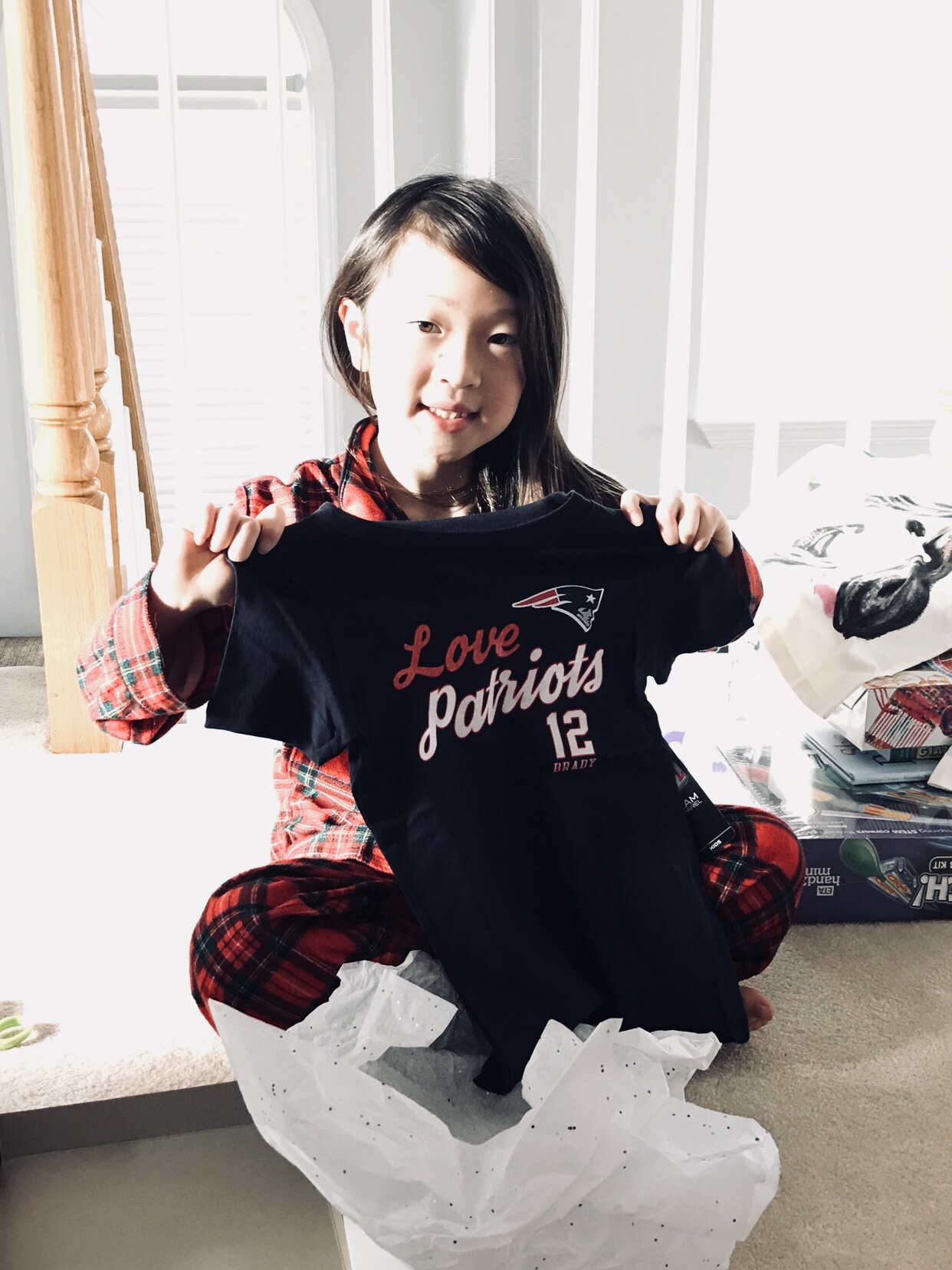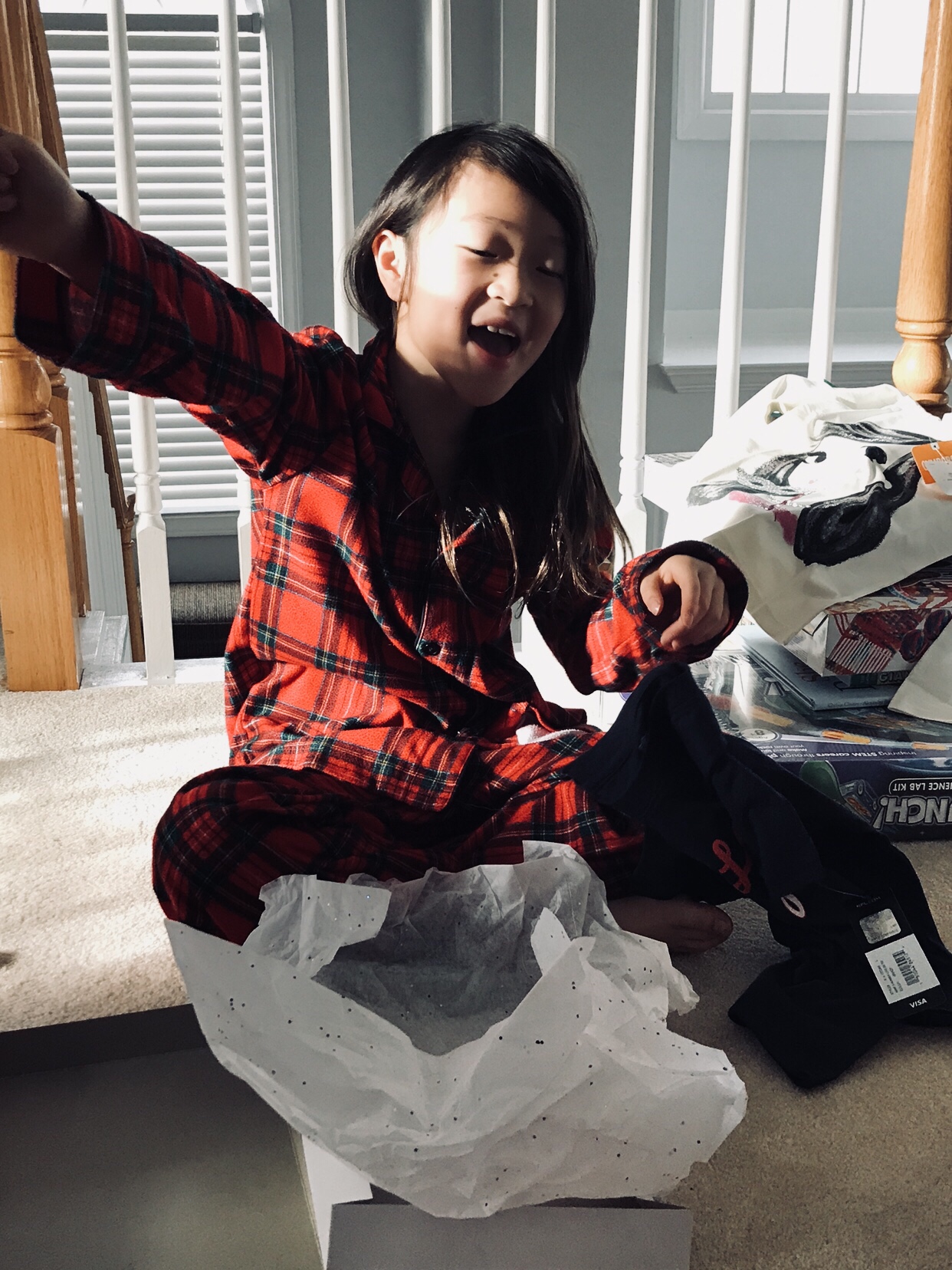 Last night with the Husbans