We adopted Penny on Saturday, September 23, 2018.   Here's the story of how it all happened.  For almost two months before we adopted Penny, Ashley and Emery began to talk about how much they missed have a dog around.  Ashley began weekly and then daily searches on local rescue shelters.
We went from trolling homes on zillow to trolling dogs at the Atlanta Human Society.  We went a few times to different shelters and even went to adoption event.  Nothing really caught our attention and one time a dog was adopted right before we were going to adopt.  99% of the dogs we met were mostly big pit bulls.  Ashley wanted a cute dog and Emery wanted a small dog.  I wanted a dog that was more like a lab and not the fluffy stuffed animal dog.
We happened to find Penny (named Antoinette) on a website at FurKids in Alpharetta a few days before Sep 23rd.  We were really interested but did not act.  There happened to be another dog that Ashley really liked at the Atlanta Humane Society and we there on Friday evening.  It turned out that dog was not available and we saw another dog named Bruce there.  Bruce was really high every but was a good listener and cute although he need a really good grooming.  I was a bit impatient and said we should just get Bruce, but Ashley was convinced we should check out Antoinette at FurKids and if we didn't like her or she was adopted we would get Bruce on Saturday.
After some thinking, Emery and I agreed.  We were nervous because we both loved how Antoinette looked and were anxious that she would be adopted quickly if we didn't get there soon enough.
That Saturday morning, we anxiously woke up, ate some food and drove like crazy to FurKids in Alpharetta.  We got there about 10 minutes before it opens 9:50 am and thankfully the shelter people let us in.  They were very nice.  We asked about Antoinette and to our great dismay, the lady at the front said that she was heading to an adoption event already.  We were really disappointed and I think she saw our look and she checked with the people in the back.  Miraculously the Antoinette was not on the bus to the event yet.  She was being walked and she would be back in a few minutes before she was to be boarded.  The lady sent us to wait in the room and said she would stop her from being boarded and bring Antoinette in to see us.  We almost jumped, giddy with joy and anticipation as we waited.
While we sat in the adoption room, we saw through the window outside Antoinette coming back from her walk.  Ashley says that my face lit up like it has never been before.  I must say that the minute I saw Antoinette, I knew she was the dog for us.  The people at the shelter gave Antoinette some great compliments and said how great she was on the leash.  When Antoinette came in the room, she was just a bundle of joy and sweetness.  Emery, Ashley and I instantly bonded with her.  Our minds were made up and Penny was found!
The name Penny was Ashley and Emery jointly.  She was a sandy coppery color and it was such a cute name.
Here's Penny at the Shelter when we met her for the first time. I️ just love Penny's natural smile.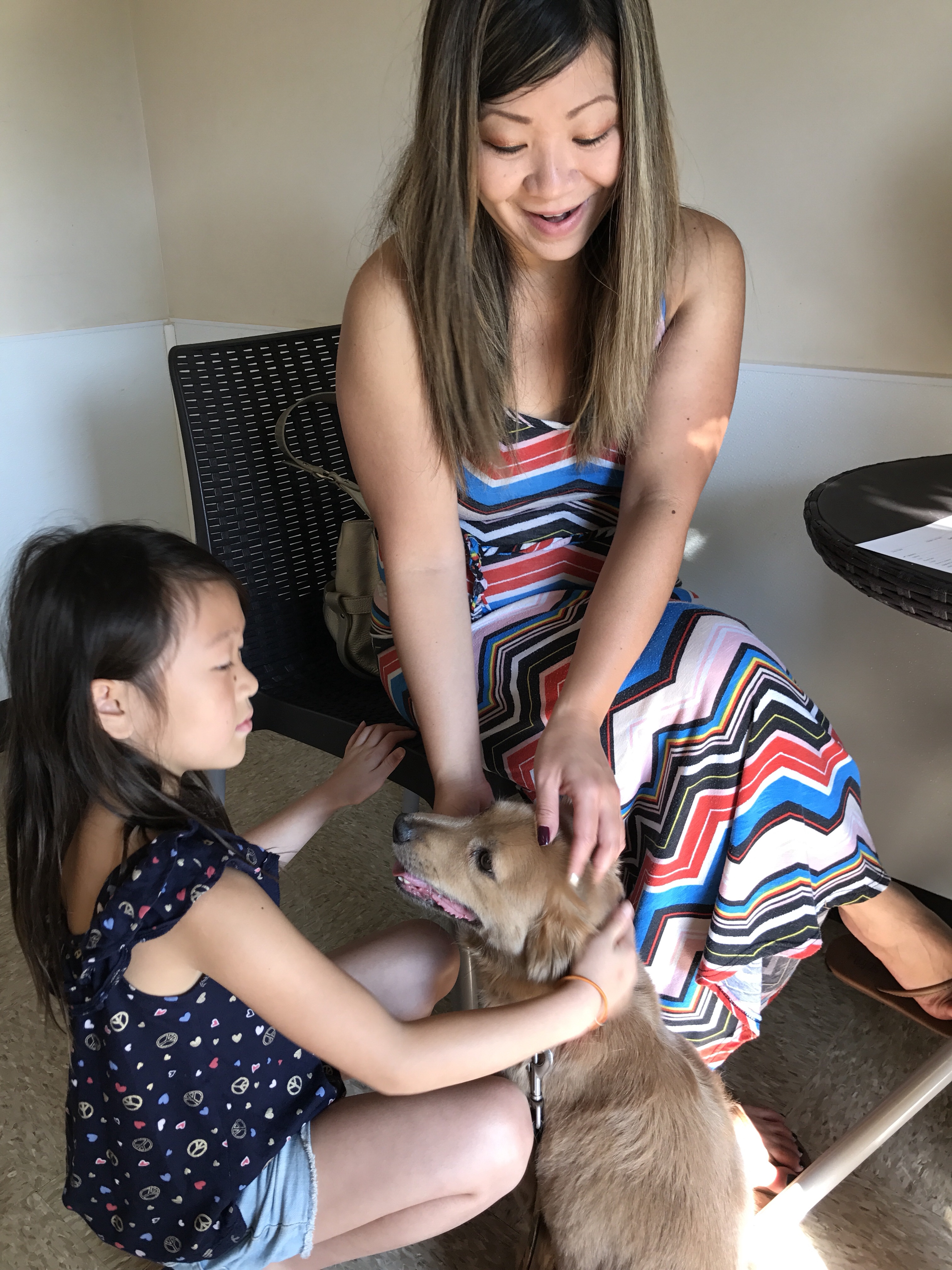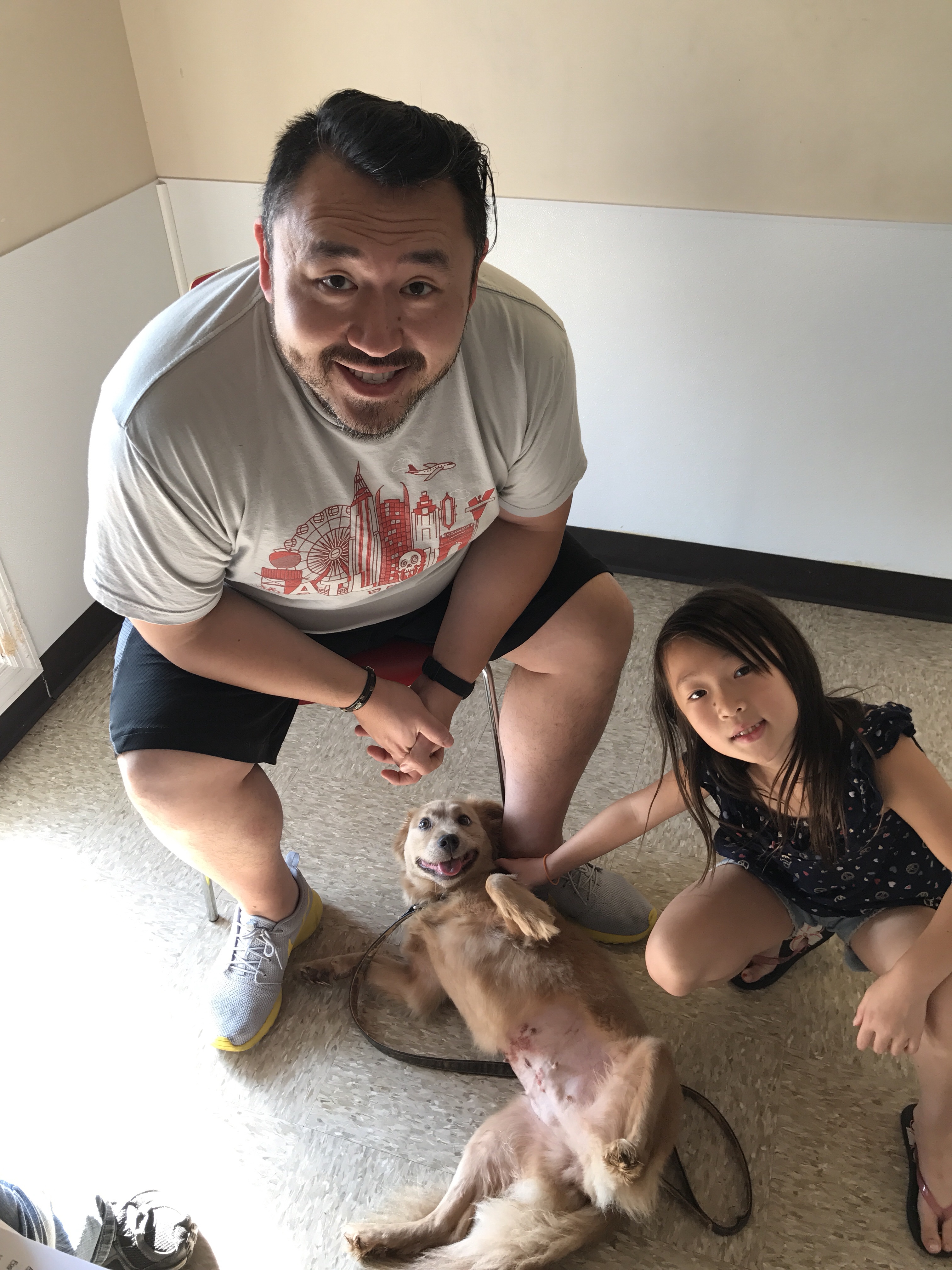 <<<<<< Penny at Petco and in our car on the way home!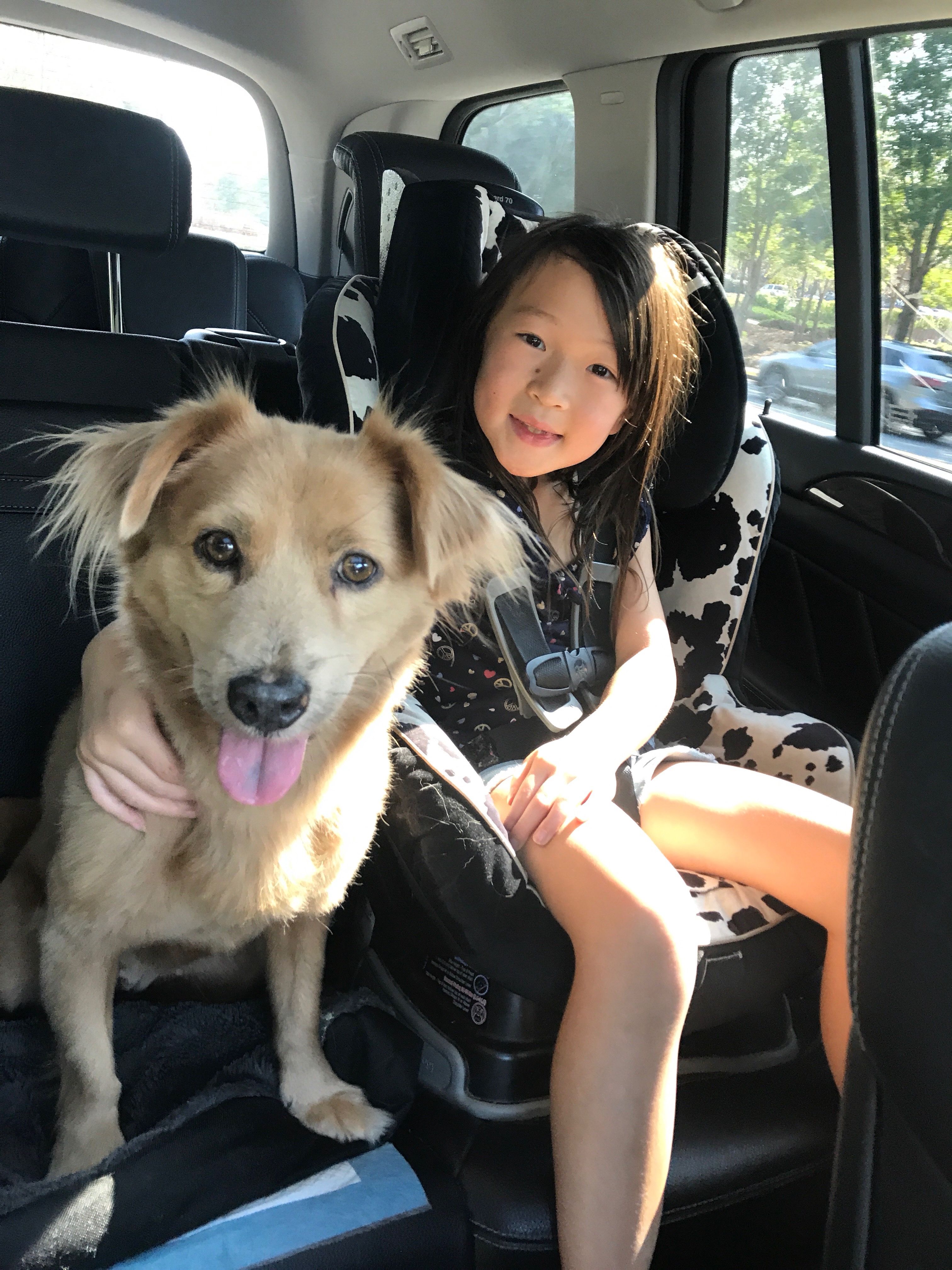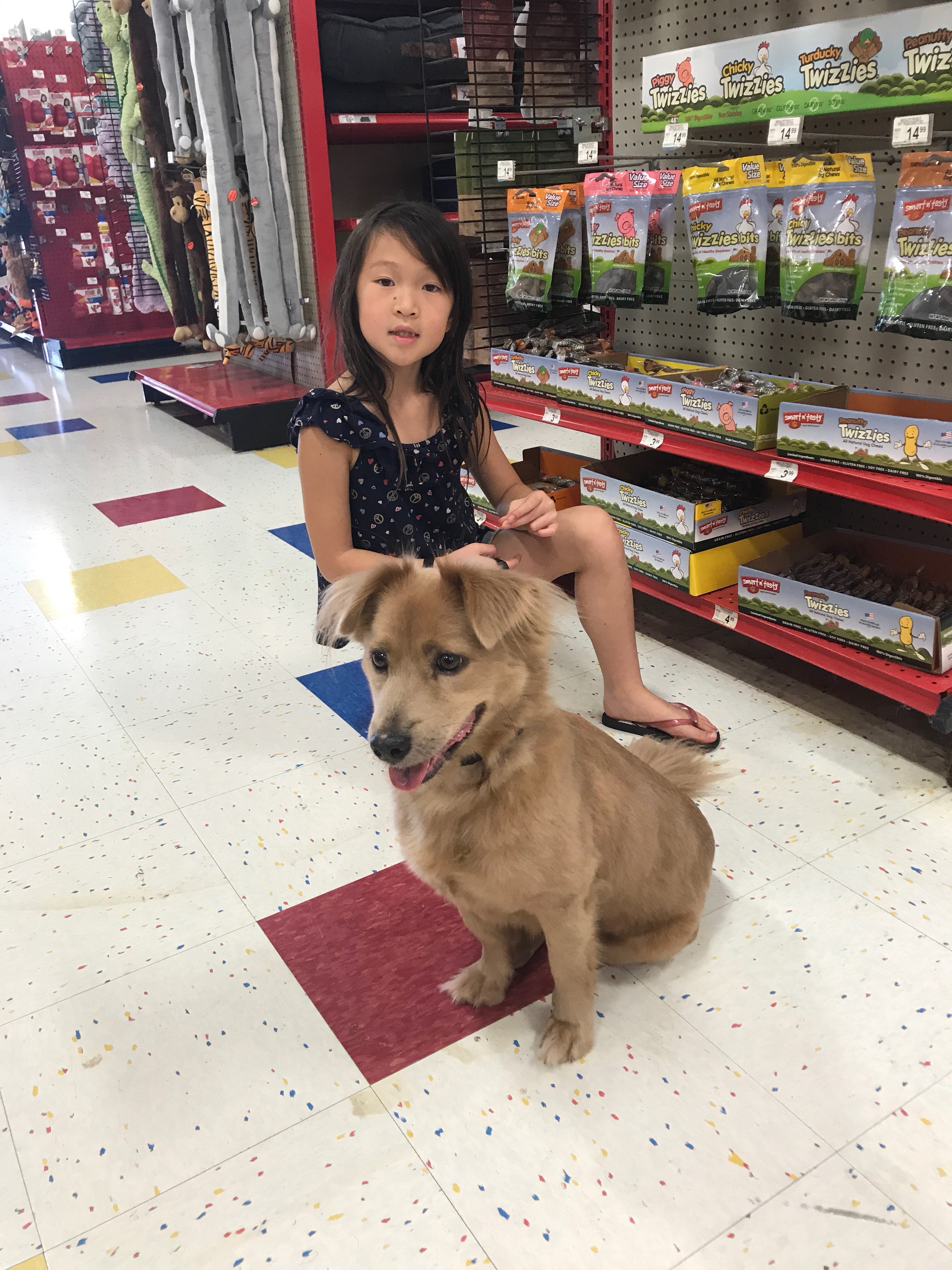 <<<<<< enny in November 2018, groomed and now part of our family