Ray is thoroughly enjoying his new camera.  On a couple of beautiful weekends in March, we went to the Central Park Zoo, Top of the Rock Observation Deck at 30 Rockefeller, Flushing Chinatown and did a little doggie photo shoot at home.
The Central Park Zoo was amazing.  This zoo was right in the middle of the bustling city and yet, it was able to house all these amazing species.
Ray was so excited that he would be taking a bunch of animal pics…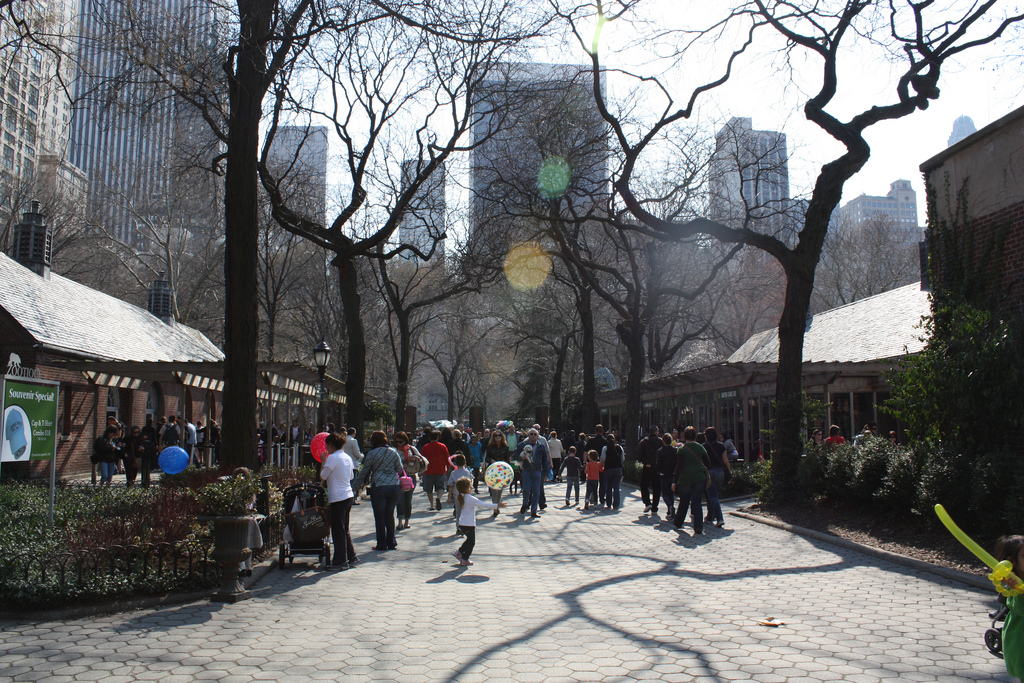 Some of the birds could fly freely in the bird area and flew right passed us.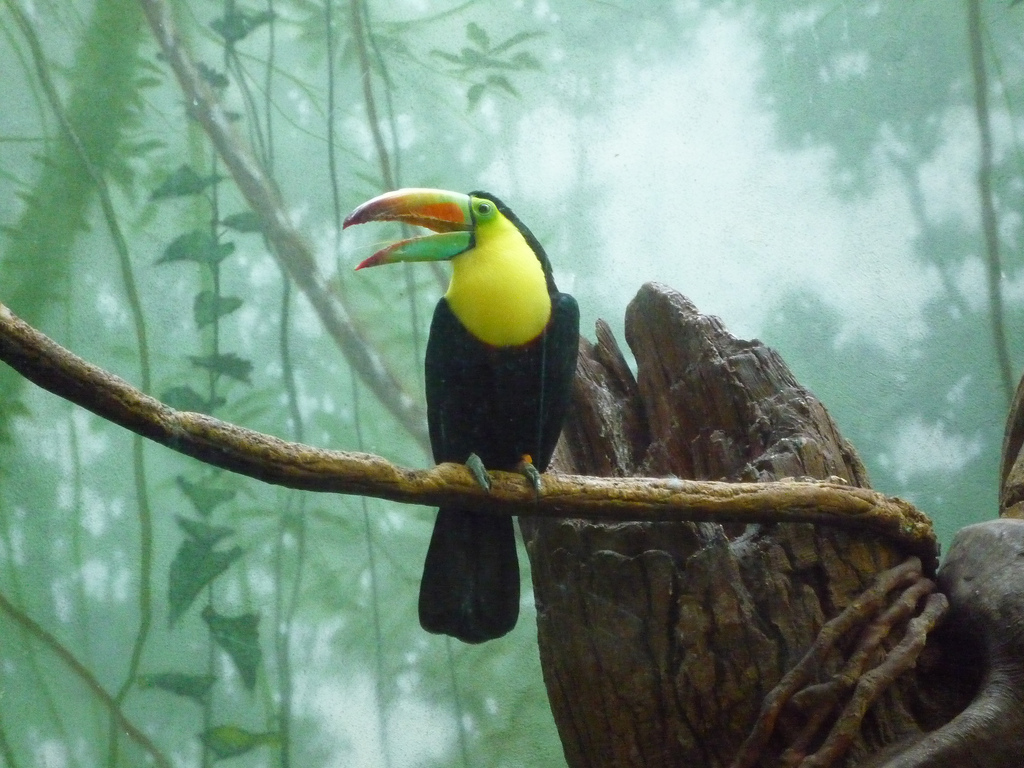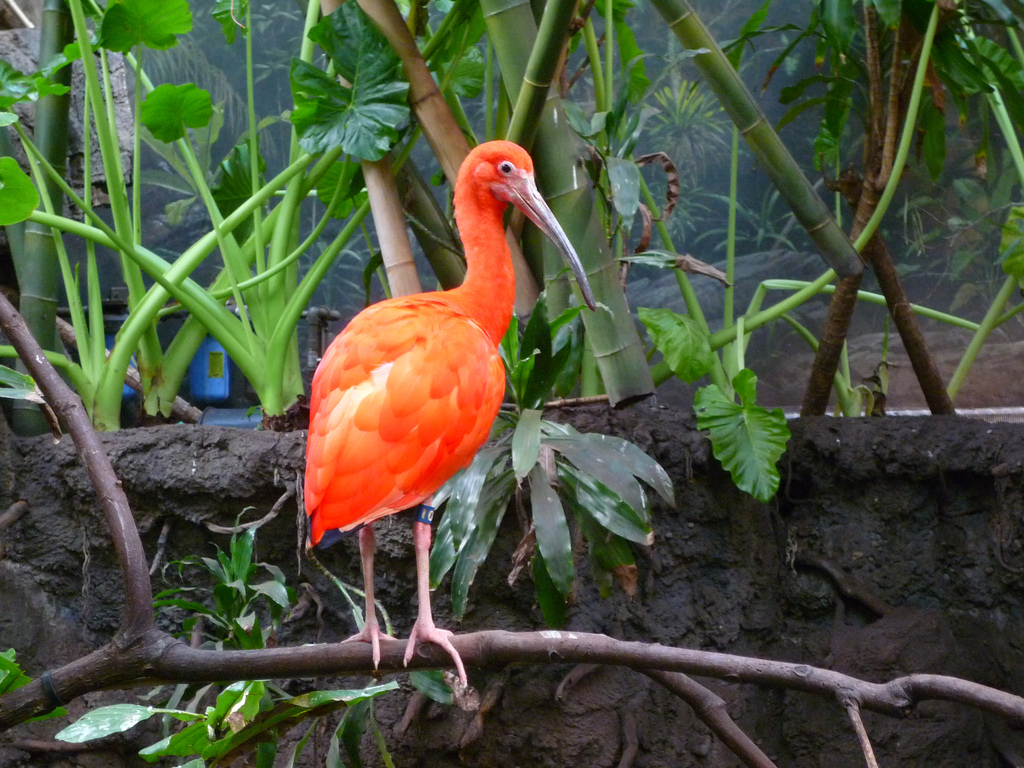 A family of snow monkeys… this was our favorite attraction.  These monkeys are so playful and agile.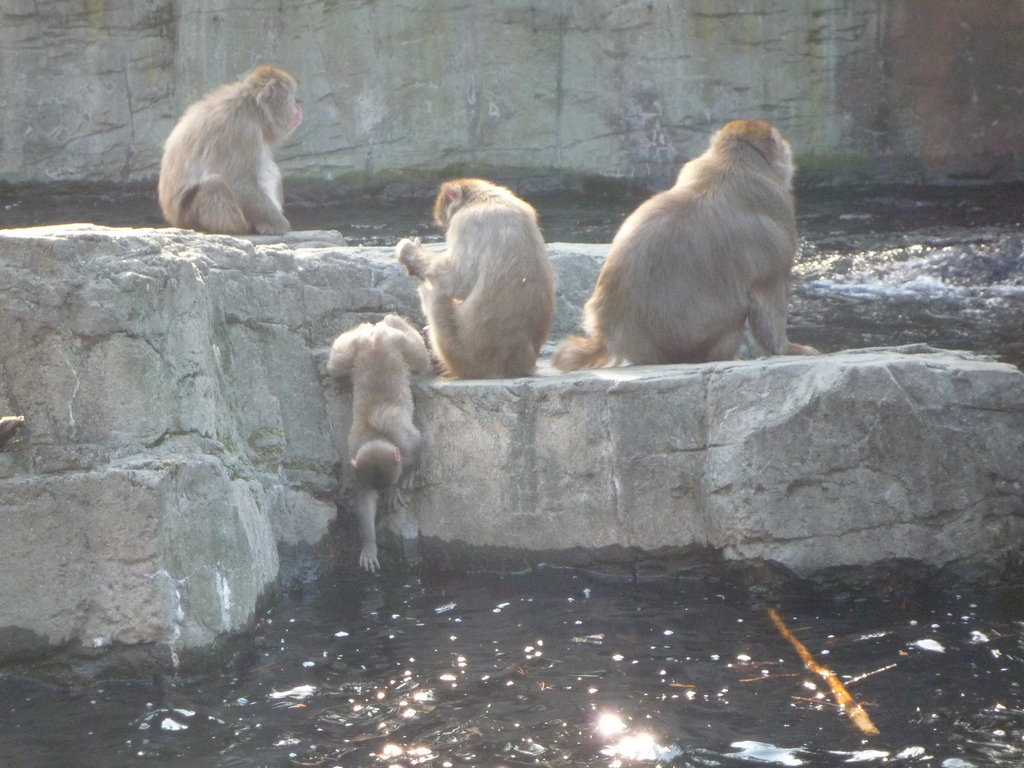 This is probably Papa monkey…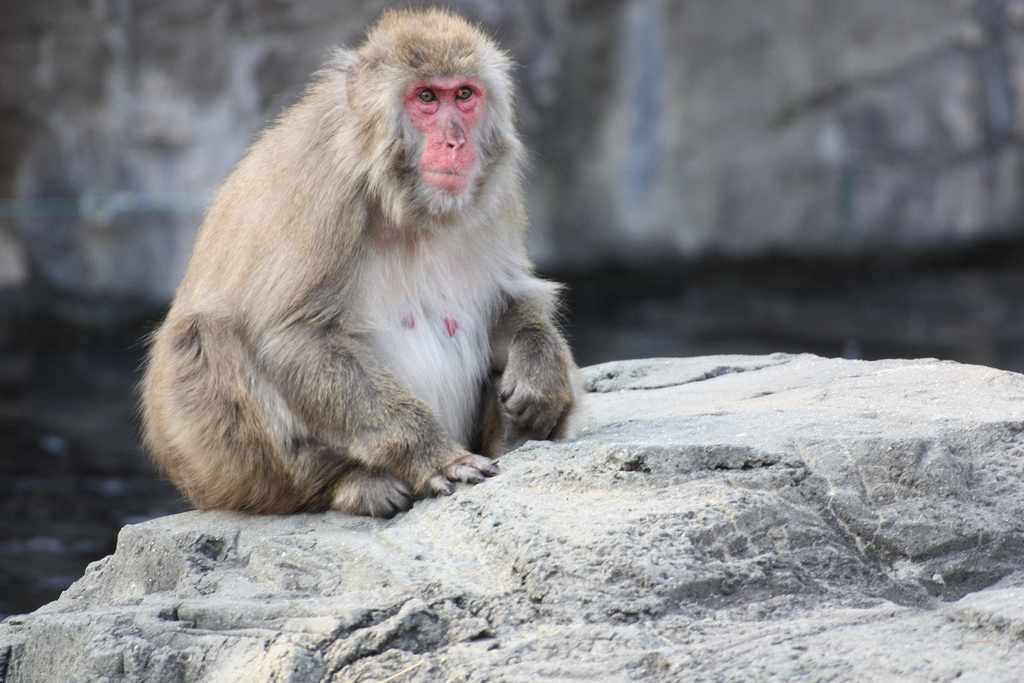 They help clean each other…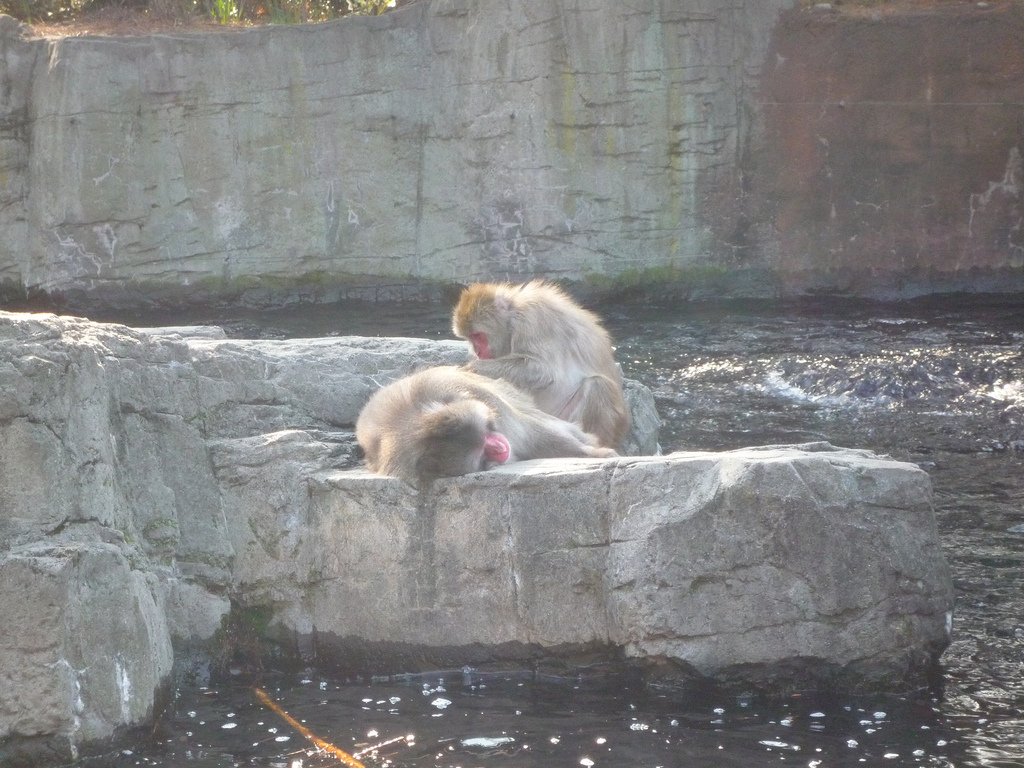 A very pregnant me in front of the sea lion performance… whew! The day was pretty warm and we had to keep taking breaks in between the attractions.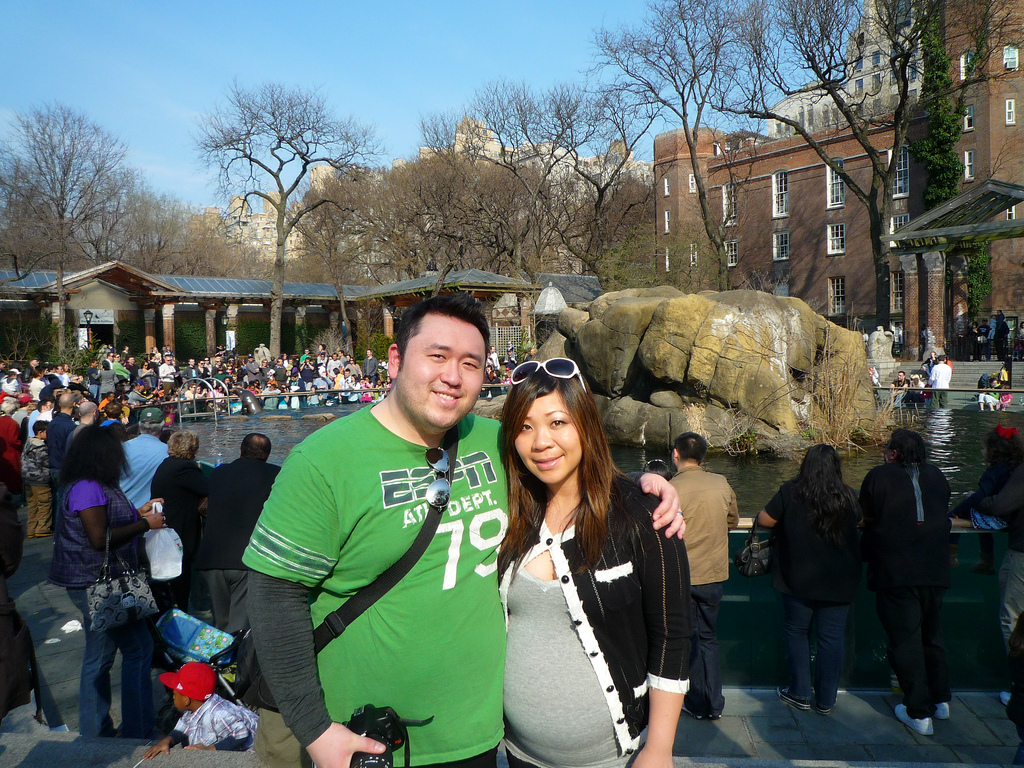 Polar bears outdoors just hanging and lounging around. They are so cute.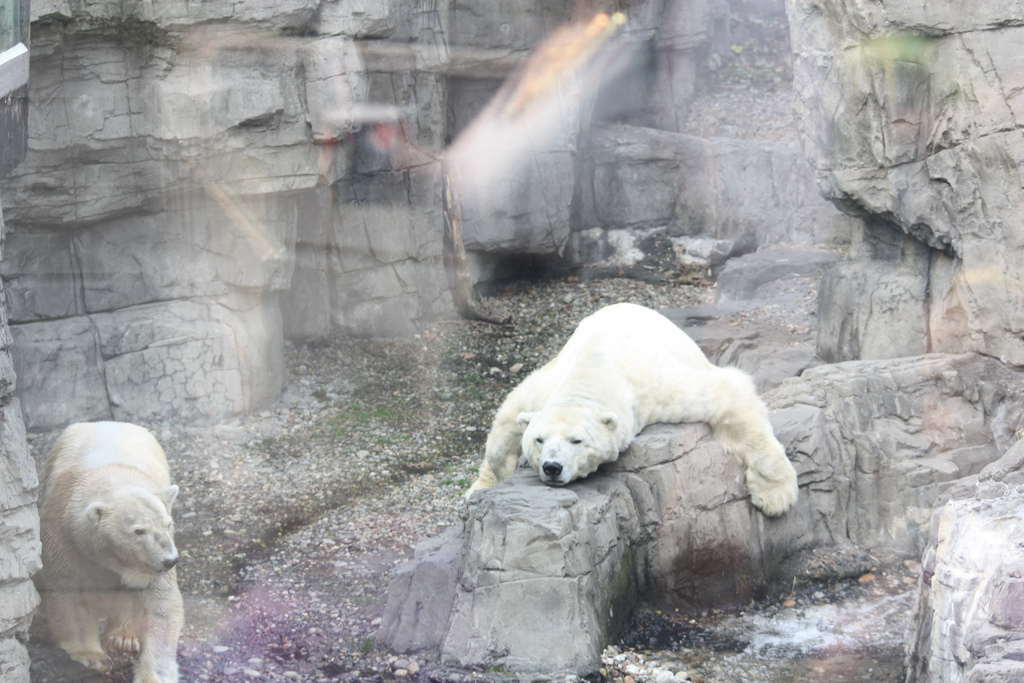 Beautiful view of this building right across the street from the sea lion display.
Ray didn't take the beautiful flowers for granted and captured some great pics.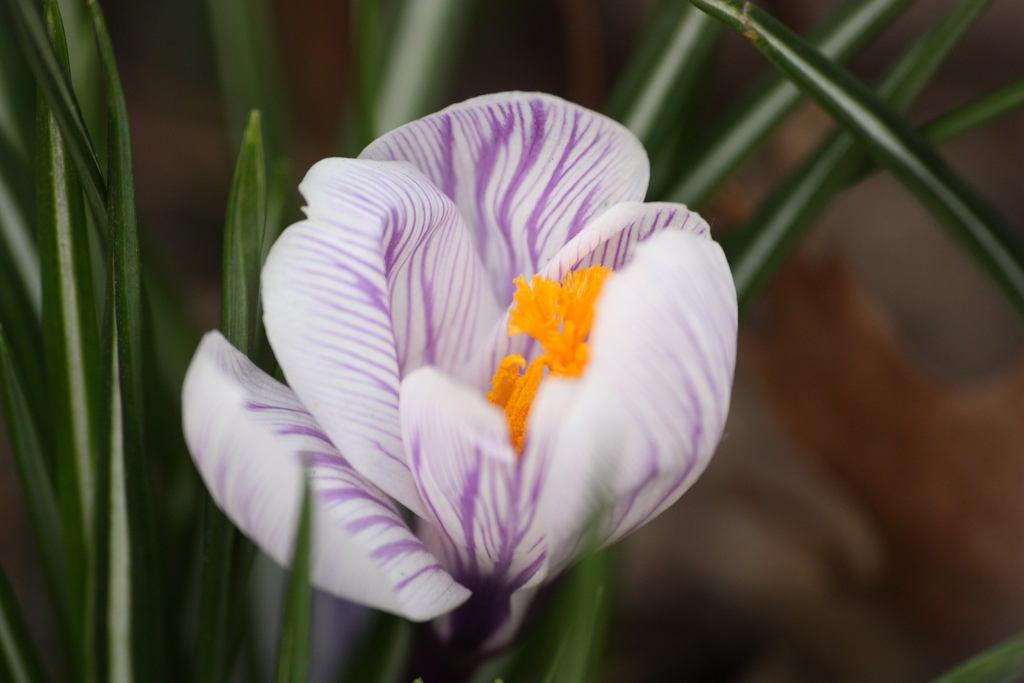 We had another camera with us so I could take pictures of Ray taking pictures of other things.. that was pretty fun, actually.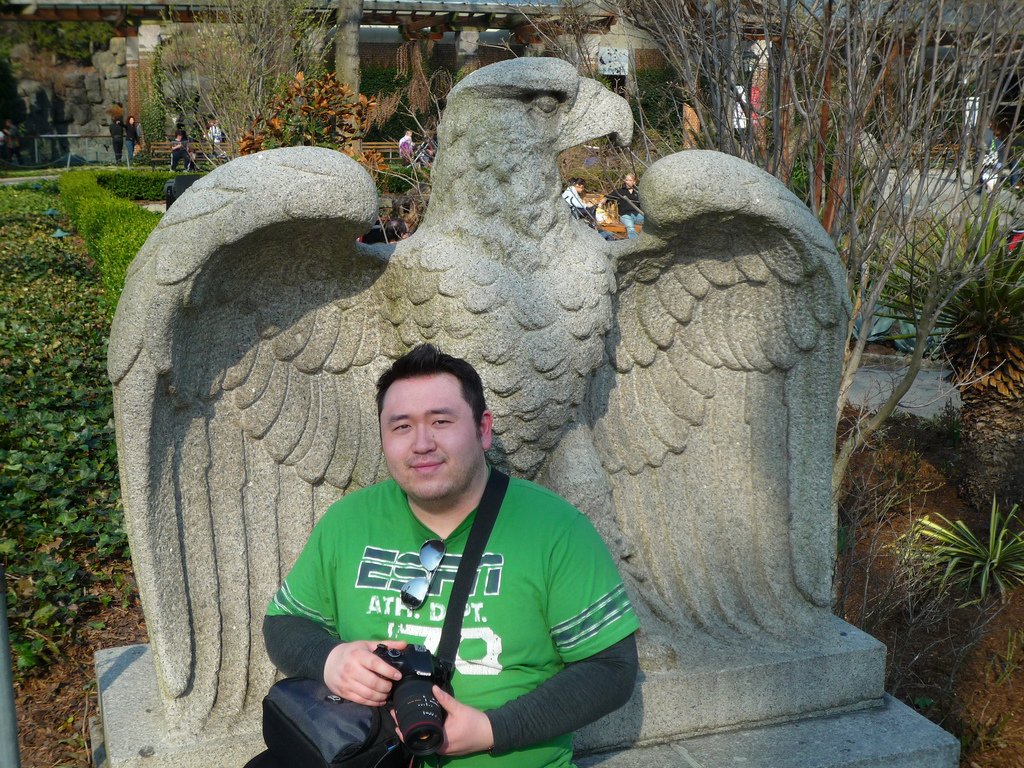 Here is a view of the city from the Top of the Rock Observation Deck at Rockefeller Center…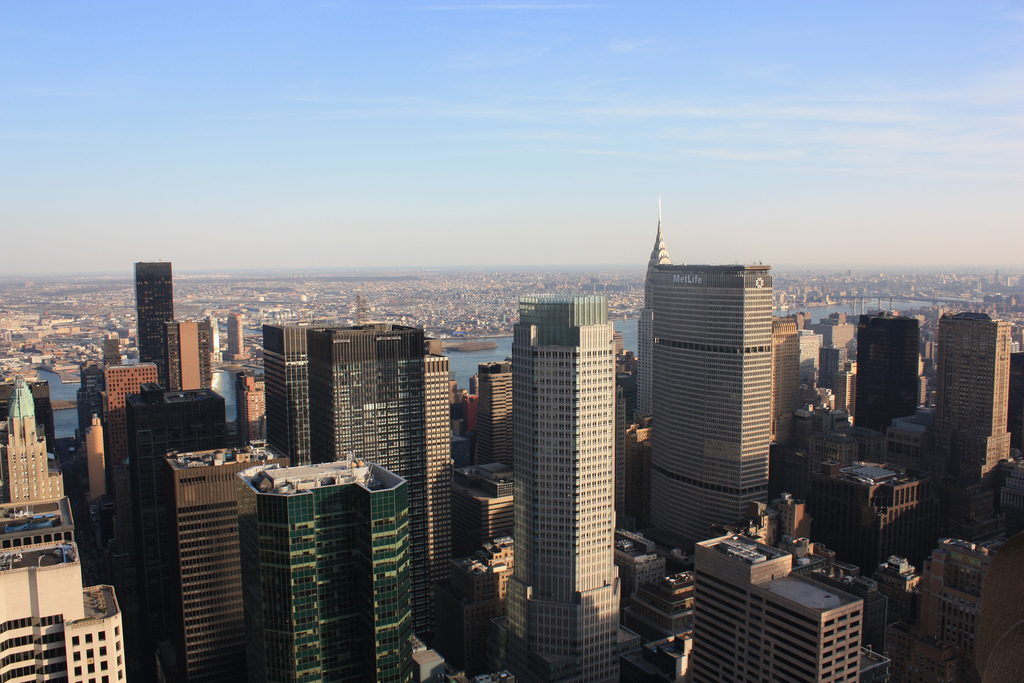 This view overlooks Central Park…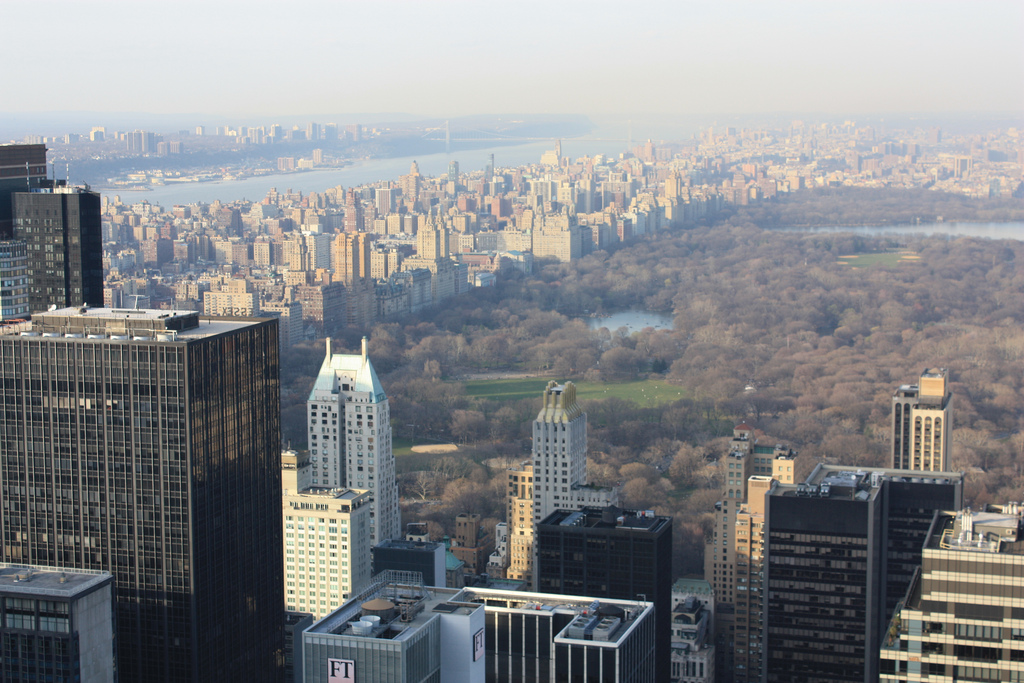 Ray chilling and letting me try out the camera….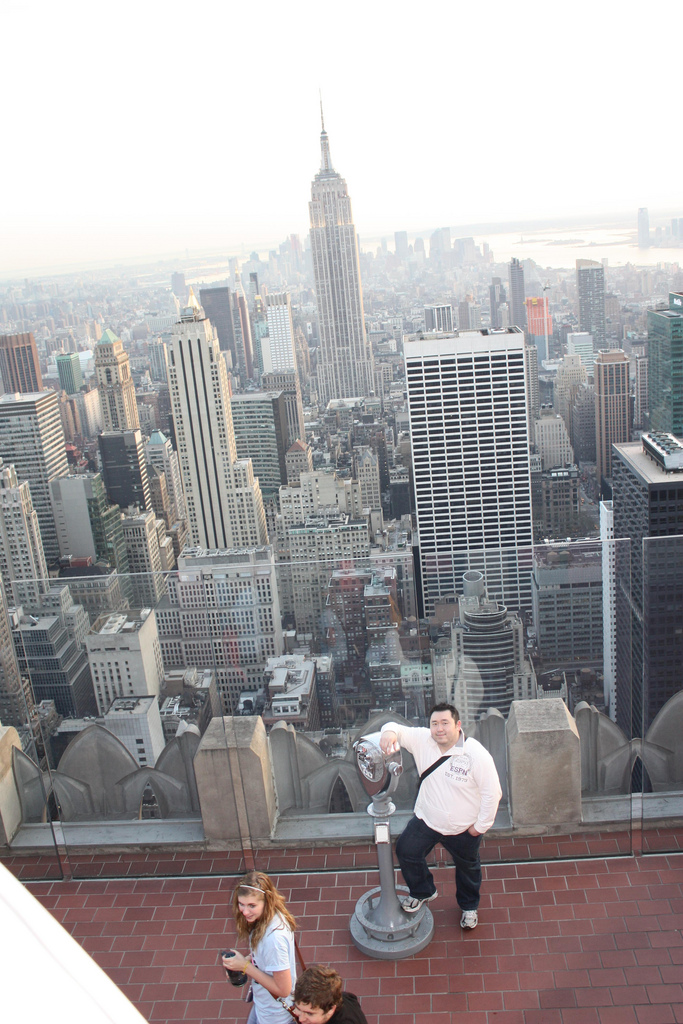 A view of the Empire State Building from the Top of the Rock.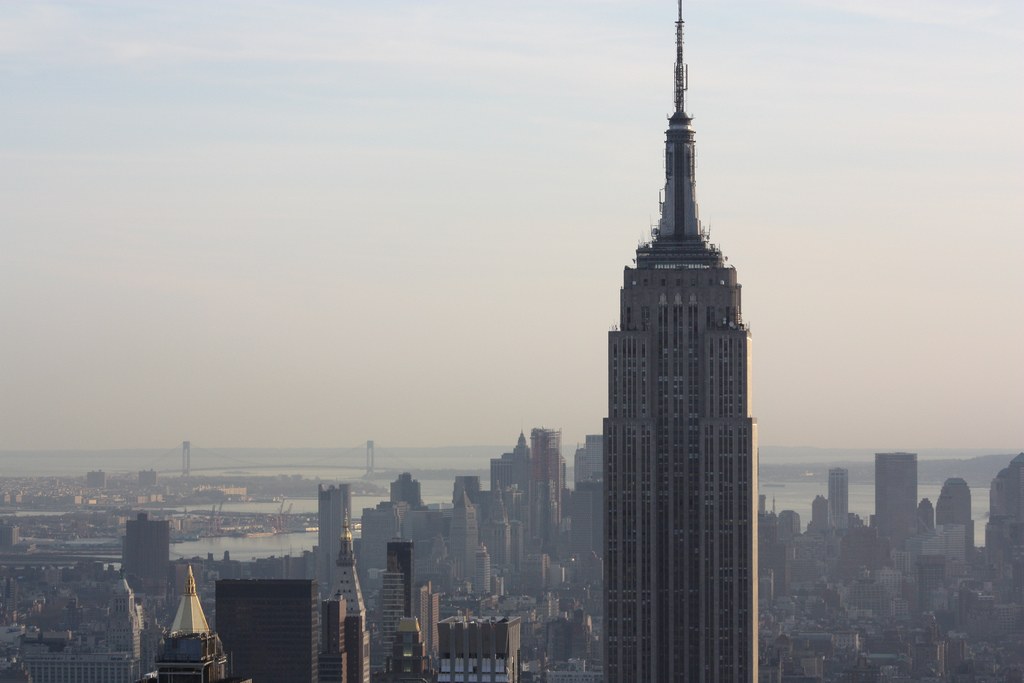 We stayed there for a couple of hours in order to capture the view as the sun began to set.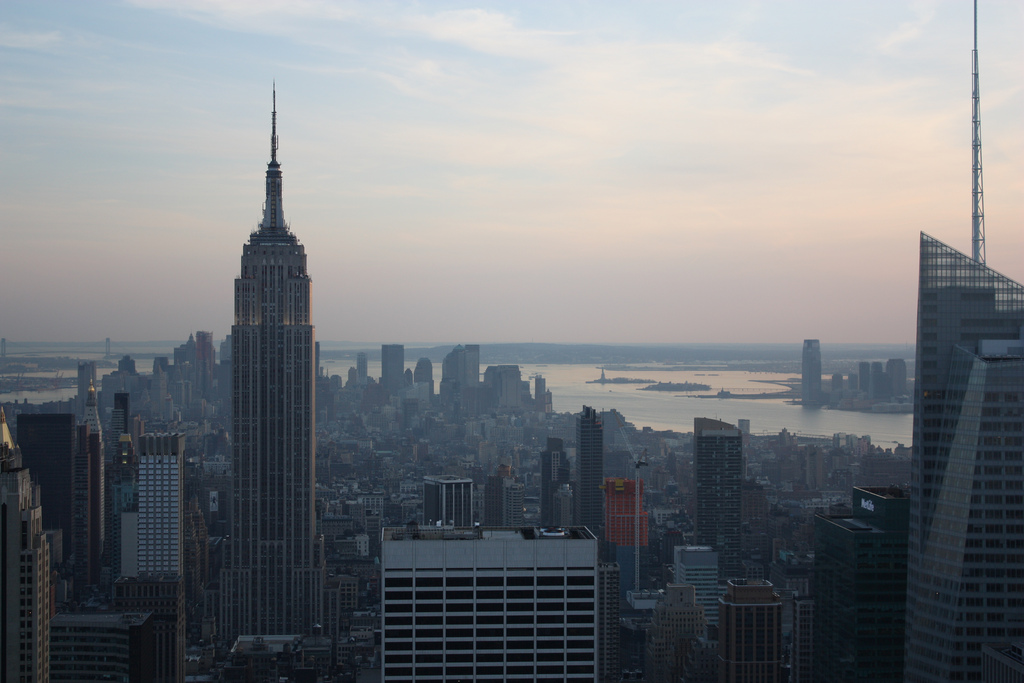 A view of the Empire State building and city lights at night…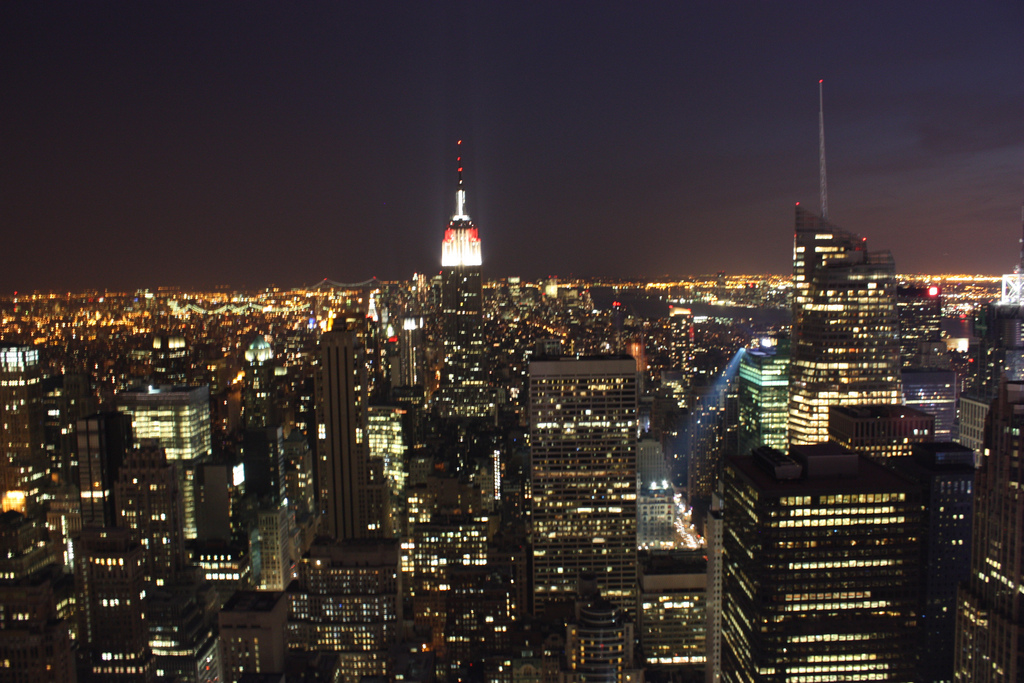 Our doggie photo at home… this is our favorite recent picture of Pok'e….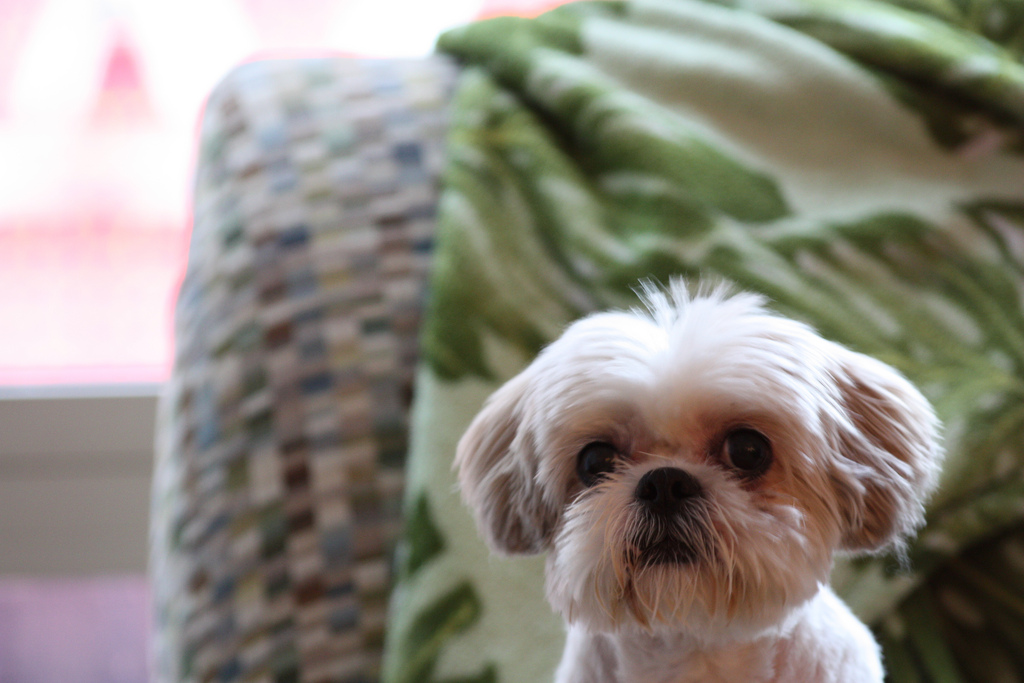 Cappy waiting patiently for us to take a GQ pic of him…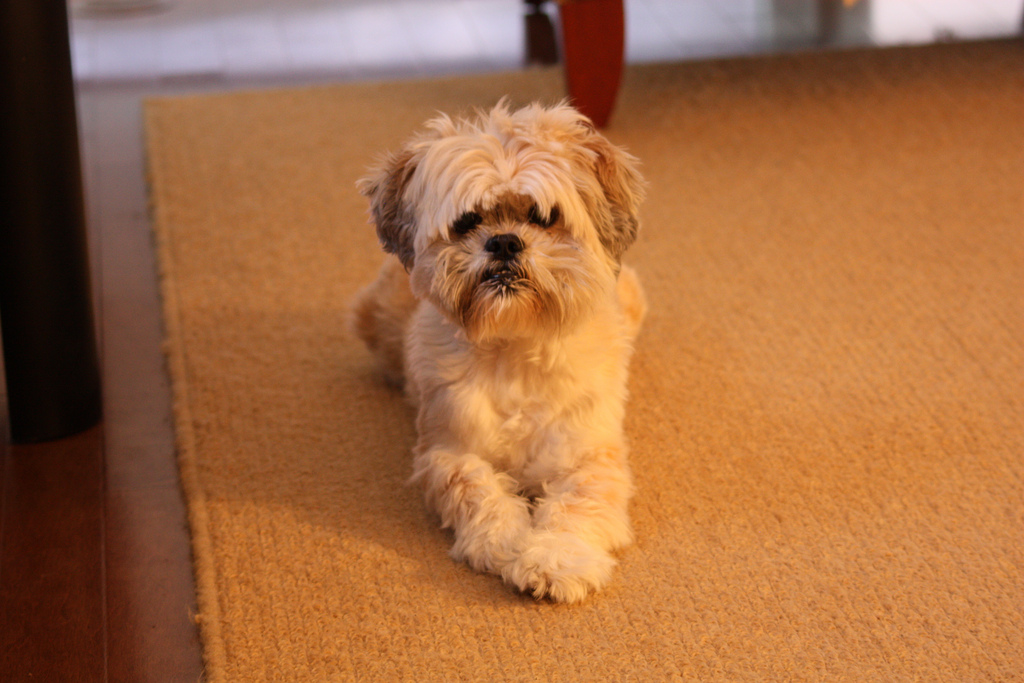 Pok'e surrounded by some toys…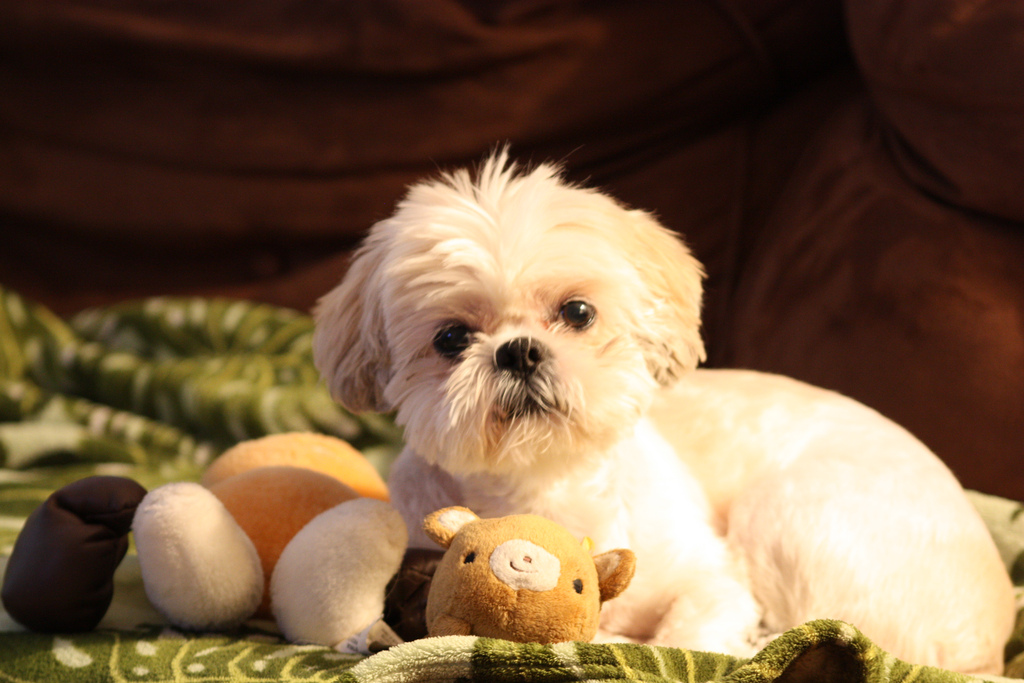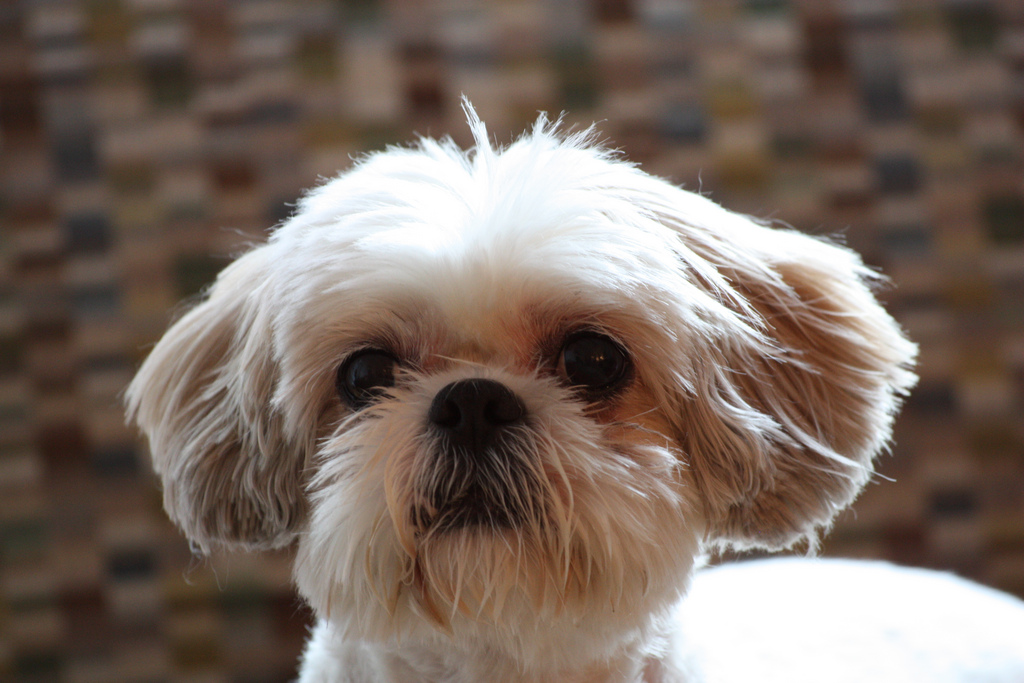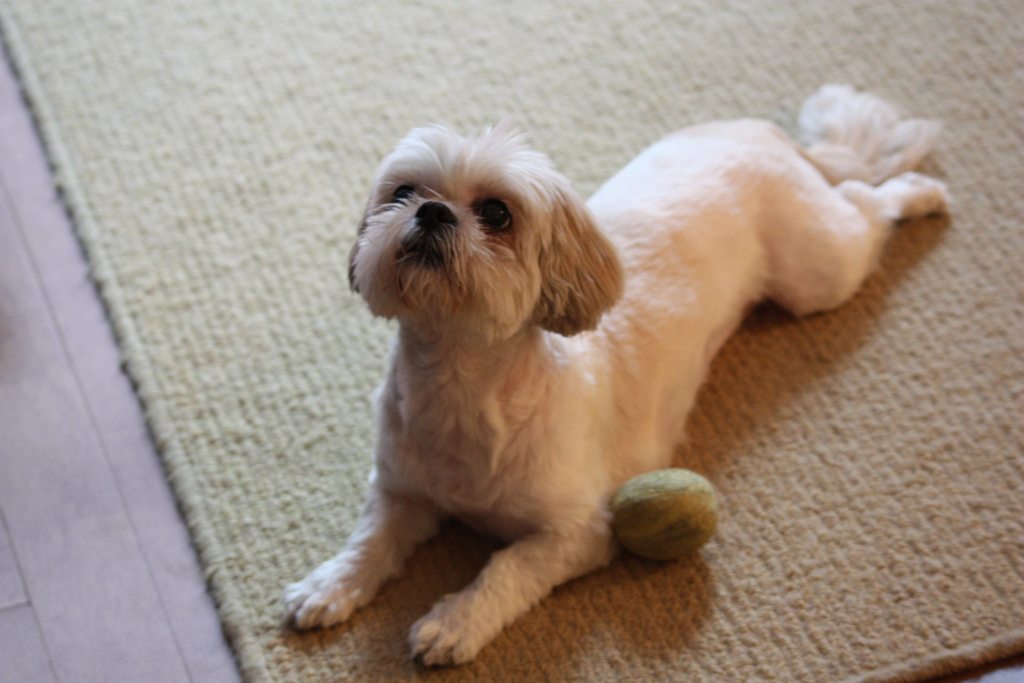 Our train ride on the way to Flushing Chinatown.  We love going there but it's quite a bit of train ride so we don't go frequently.  Flushing Chinatown has some of the best chinese food.  It's also the only Chinatown I am aware of where mandarin is the predominant dialect.  Ray loves that he can communicate on his own and not have to ask me to translate.  At this Chinatown, I am reliant on him to help us order food and ask questions.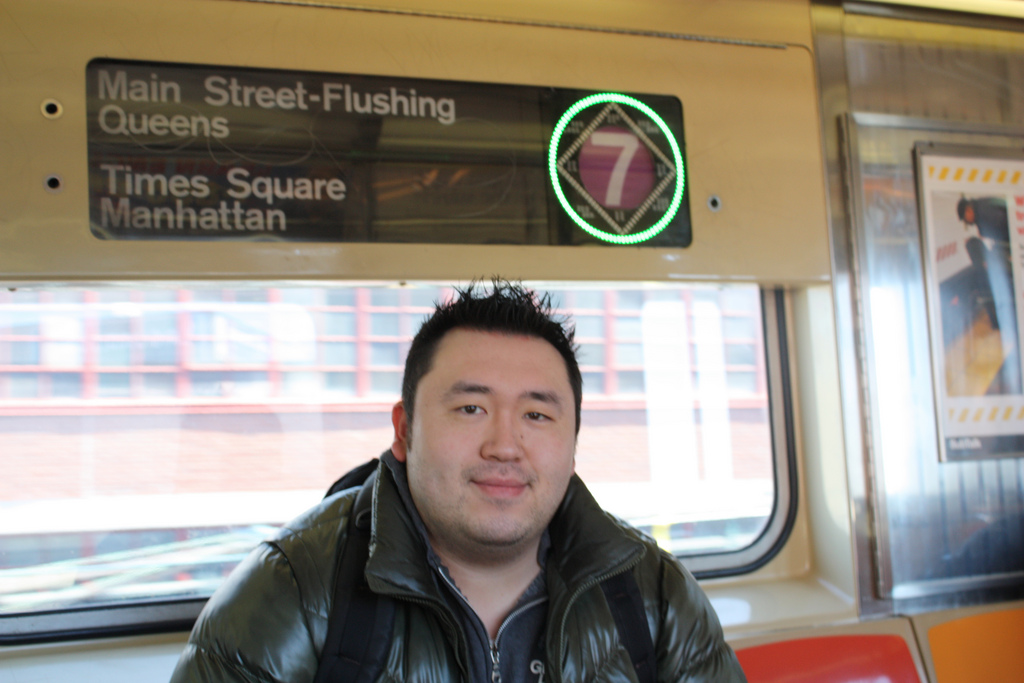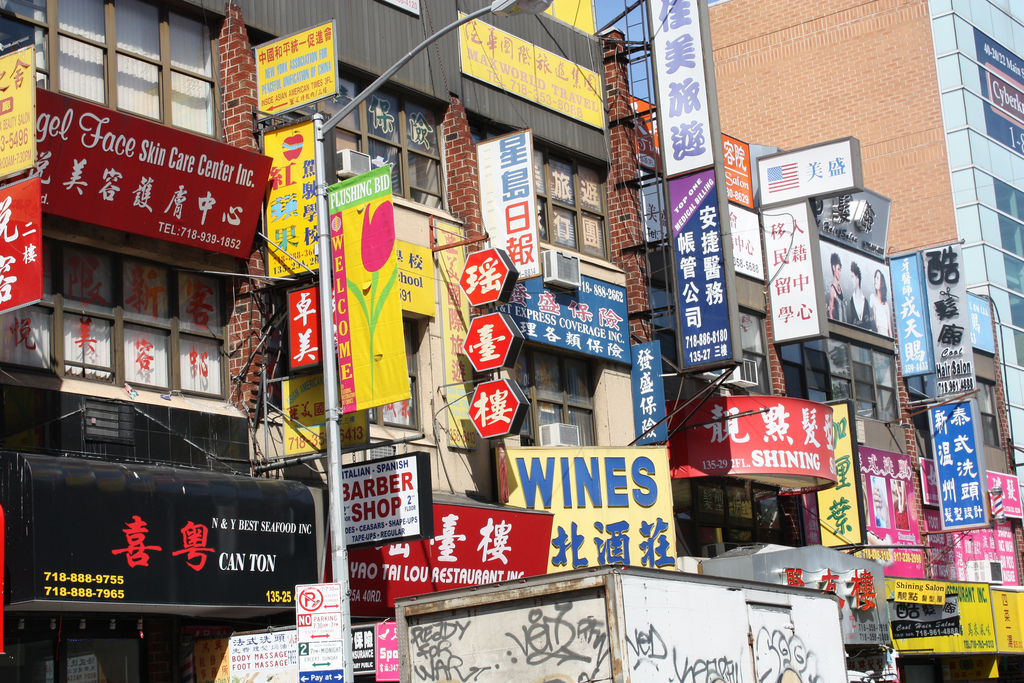 This is our favorite dish from one of the vendors at the Flushing Mall. It's a cold, spicy vegetarian noodle dish and it's less than $5! Only in Chinatown can you get such a great deal on food..
This Flushing Mall is practically carb heaven.  It was hard to find a pure protein dish.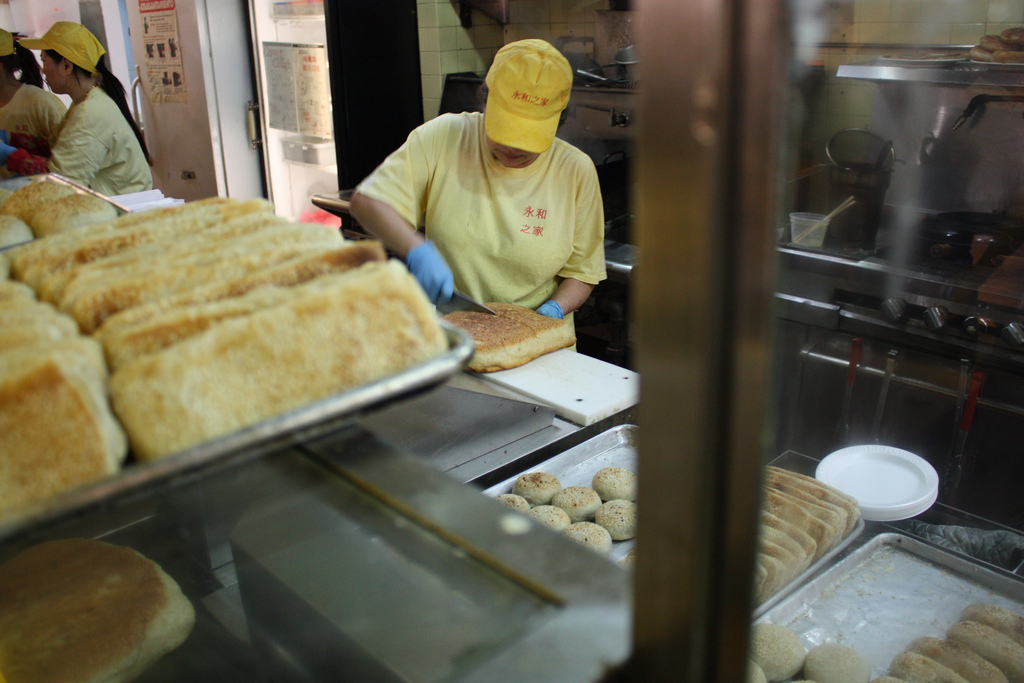 We really enjoyed spending the weekends sightseeing and taking all these pictures.  There's just so much to do and see in NYC and it's the perfect place for Ray to make use of his camera.