Ray and I have yet to take our honeymoon.  But we decided that we'll at least take a babymoon! We wanted to do a little traveling before our little one arrives. Although it's still months and months away, it feels like time in closing up on us for the next… 18 years, at least! 🙂 Kidding.
We weren't able to fly anywhere due to again, the much complained about morning sickness. Plus, we wanted to take our dogs with us. Ray didn't have a lot of vacation so we can't go too far.  We finally decided on going to Montreal, Canada, the first weekend in December. We figure it's within driving distance (around 6 hours), can bring the dogs with us, and Montreal would be very different than visiting any other city in the U.S.  It felt like we were could've been in France. Old Montreal was especially beautiful. The brick-paved narrow streets and homey shops were well-preserved. When we visited the Notre Dame Cathedral, a glamorous wedding was about to take place.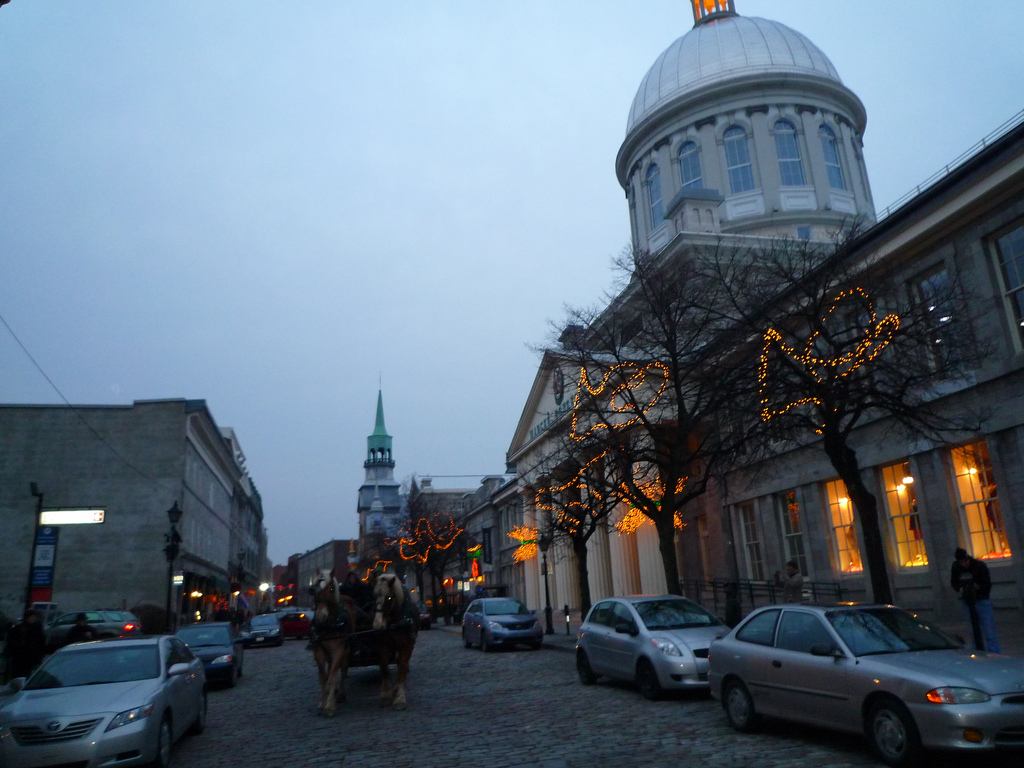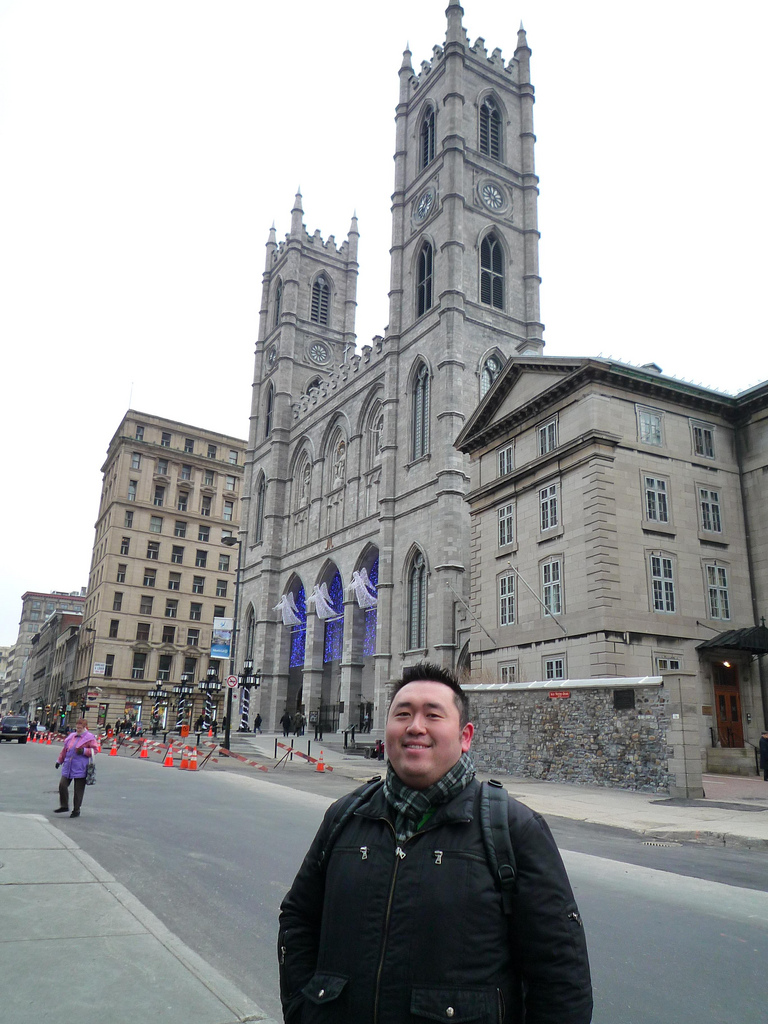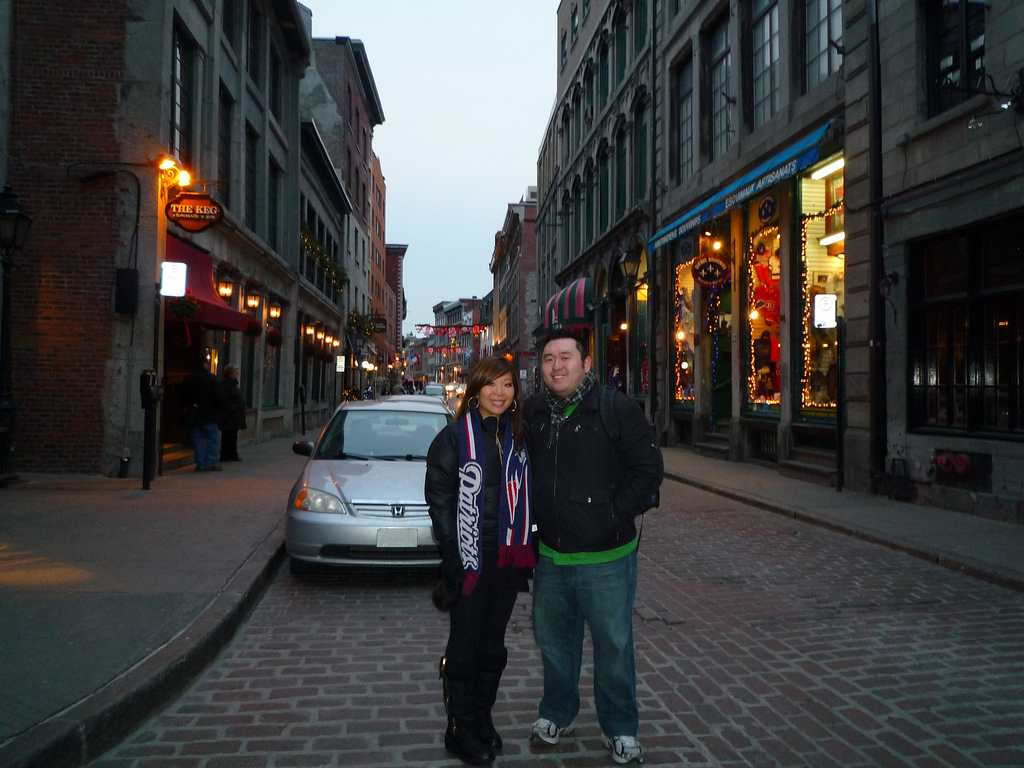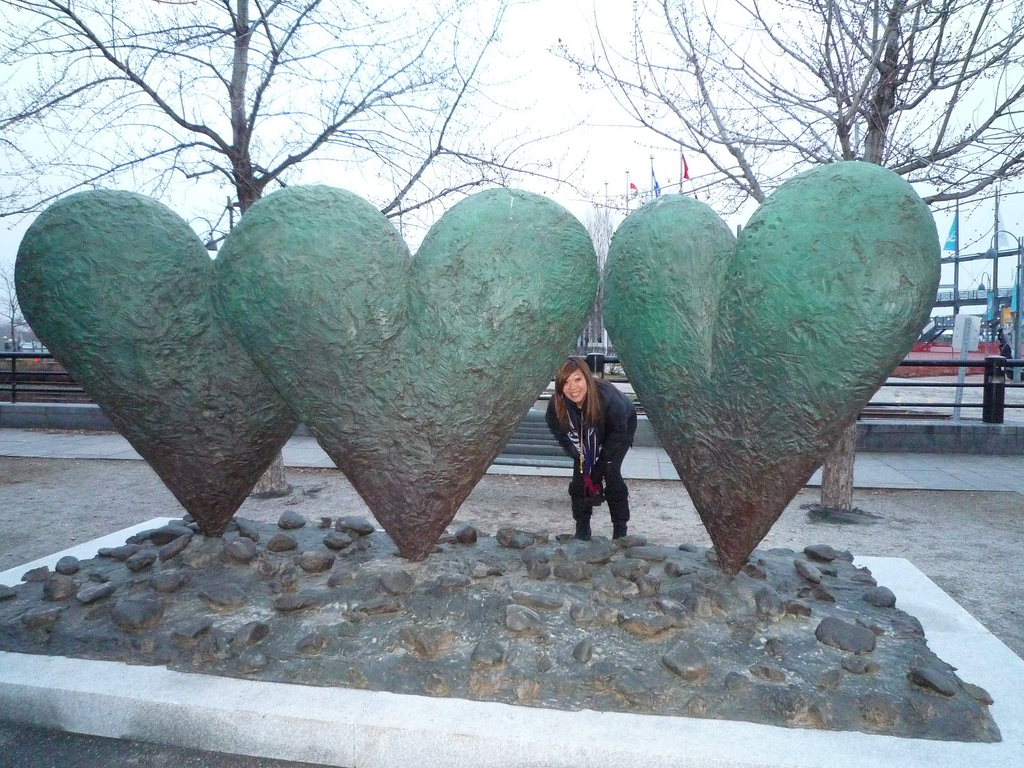 We stayed at the Omni Hotel, a short walking distance to all the shops and restaurants.  The weather was really cold so we didn't manage to walk too far, just around the downtown area and to the Old Montreal district.  Fortunately, there were many great restaurants nearby and Ray and I, in our opinions, managed to go to two of the best ones… the hotel concierge recommended a French restaurant called Europea and another one known for its bouillabaise, Cafe Ferrera. We were lucky to have gotten reservations for both within 2 short days.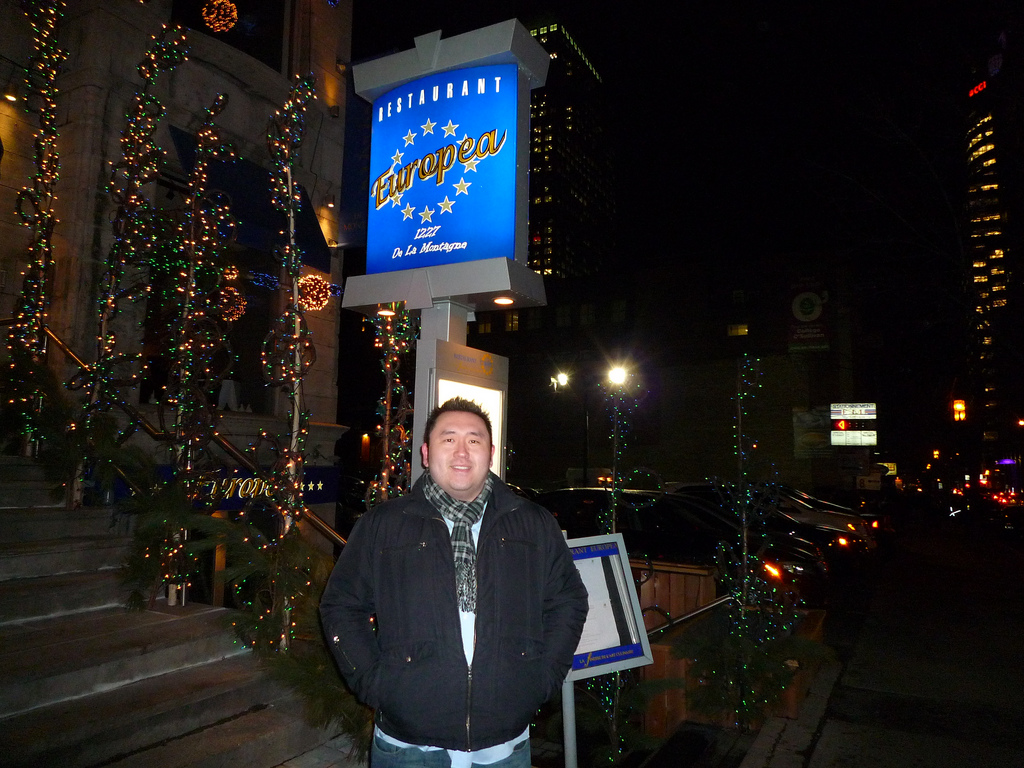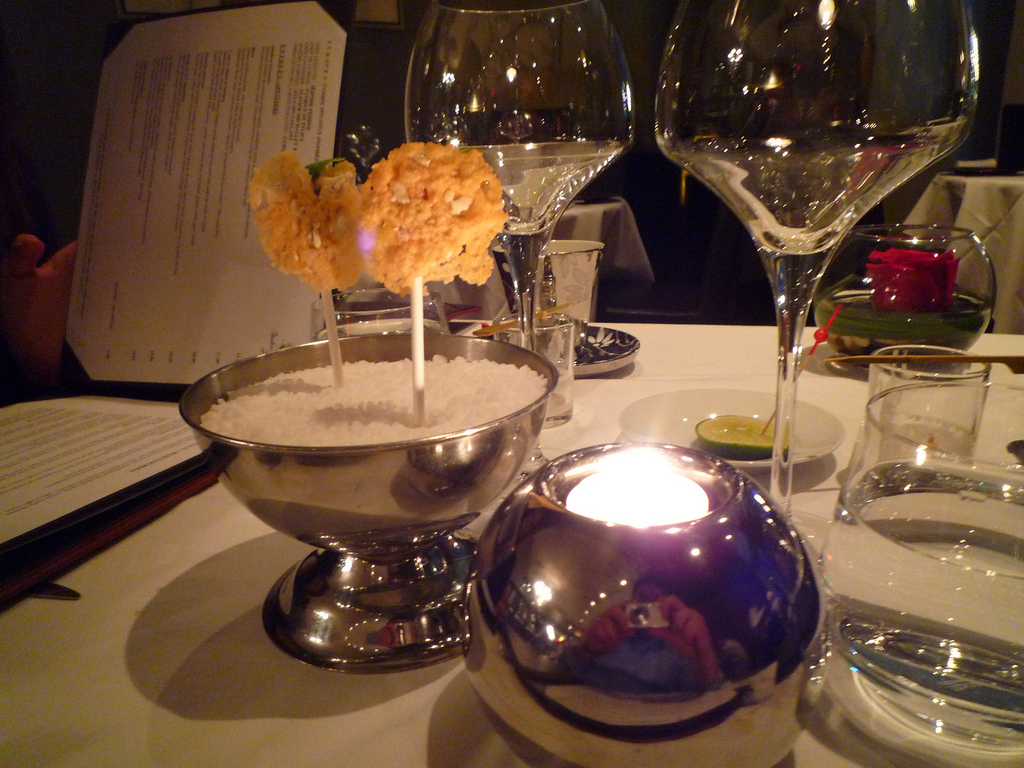 Do you know what those were above?  Lollipops. Yeap, lollipops. But not the conventional ones that you would expect. They were goat cheese lollipops. What????? I had to pass on it and Ray happily took one for the team and ate both and loved them.  The ambiance of Europea was very romantic and the food (aside from the strange lollipop and lobster truffle), was absolutely delicious. The wait staff kept bringing over "complements from the chef" and what was expected to be a 3-course meal turned out to be more of a 9-course meal.  The dessert was one of the best. We tried macarones for the first time (no, not macaroons as I first thought) and we fell in love. Now, whenever we see them in New York, we had to try them. The ones we had at Europea were orange-flavored. Yummmmm…
At Cafe Ferrera, we had one of the most delicious bouillabaise ever! Although this was a portuguese restaurant and the bouillabaise was slightly improvised with added sausage to its broth, I have to say I've never had a better bouillabaise than this.  The seafood was fresh and the shrimps and scallops were huge! The broth was so flavorful and savoring. Ray and I sat pretty close to the open kitchen and I just wanted to walk up there and take another one that was prepared for someone else. Ray also got a saffron seafood dish served over rice and that was amazing too.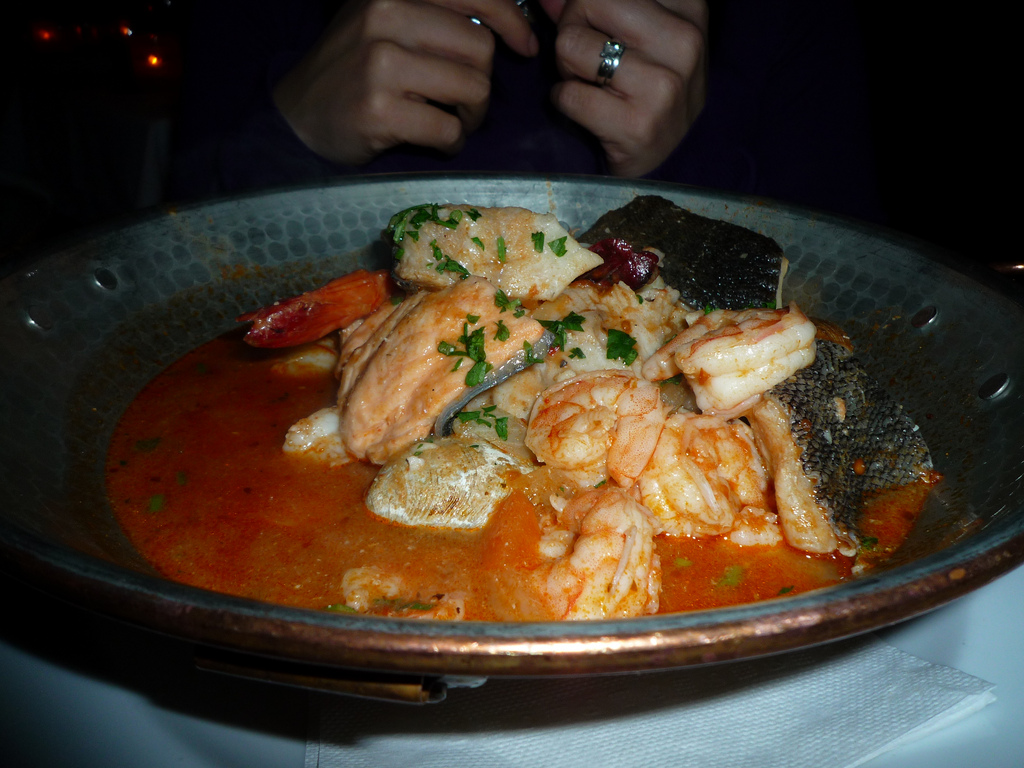 Despite the fine dining in Montreal, we don't want to forget the wonderful breakfast(s)… yeap, twice, at the Eggspectation. We haven't had such scrumptious and filling breakfasts in a long time….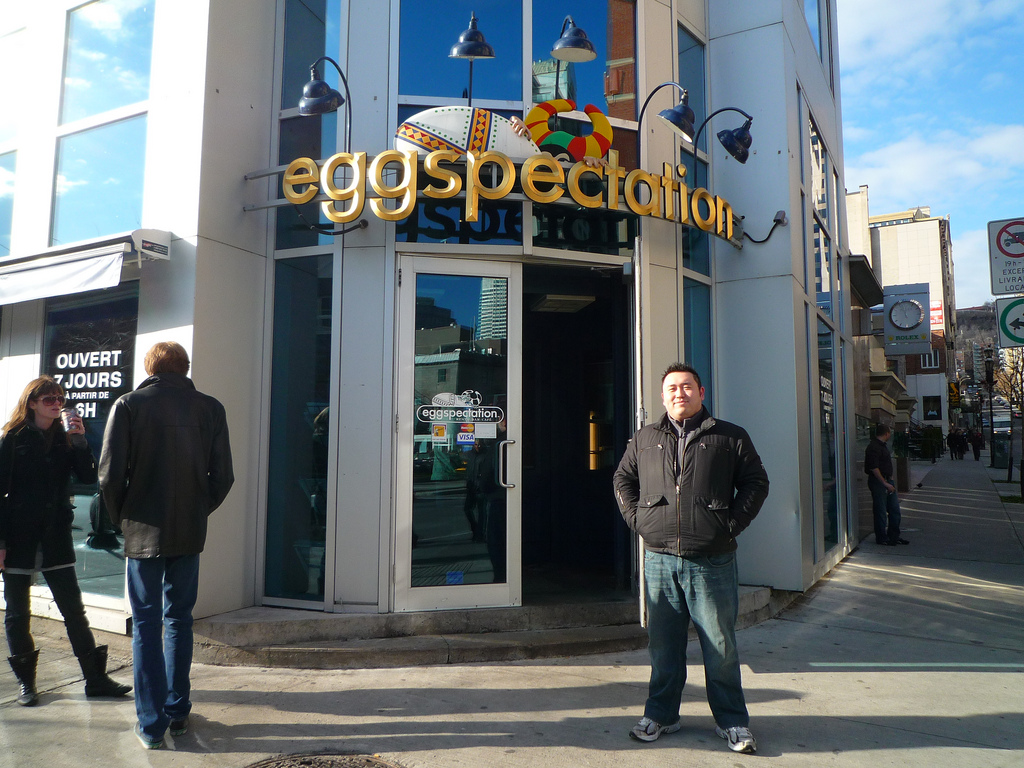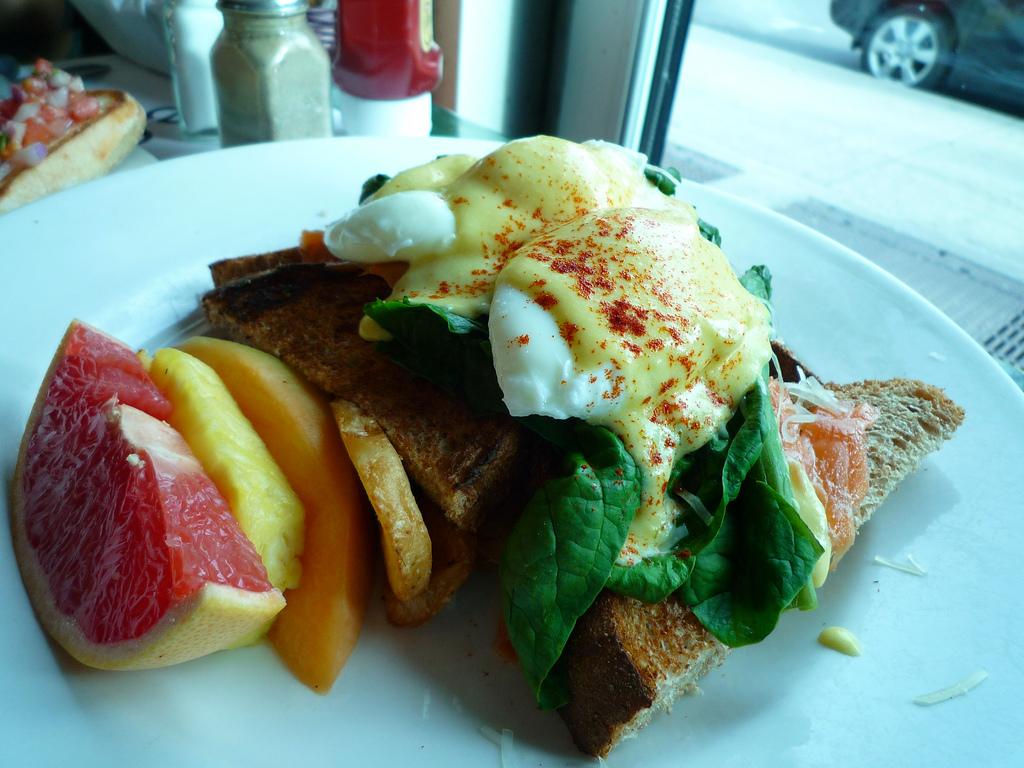 Ray loved his eggs benedict.
All in all, our babymoon in Montreal was a lot of fun.  We were fortunate the hotel was nearby and we were able to take a lot of breaks in between the sightseeing and walking. I was near the end of my first trimester and the fatigue and morning sickness started to subside slightly so we were able to enjoy this trip a little more than we initially expected. This was definitely a memorable trip!!!