June 15 11:00 pm, Delhi, India
After many weeks of talking about taking a trip, Deepak and I finally made it happen though there were times we felt like it wasn't going to happen with all the working going on in the Peope Portal. But finally, on Friday night, after a quick working dinner we rushed out of the Sapient Office hoped into a taxi and made it to the Bus Station (ISBT) in Delhi around 11pm. The bus station was old, dirty, dark and rather smelly, located in Old Delhi. We walked through what seemed like abandoned paths to finally arrive at a Tour Guide Station to buy our Bus Tickets.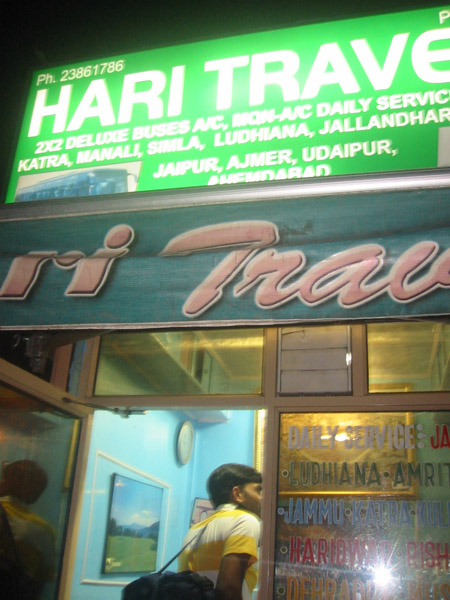 Deepak bought the tickets and we were lead, tho more like rushed to the bus. We seemed to walk through what seemed like a maze of streets and around corners in the dark night. Finally we arrived at the bus. My walk to the bus that night is summed up by this photo.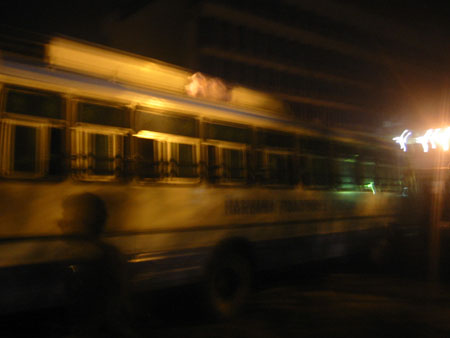 I asked Deepak to go for the Bus with AC (a Luxury Bus) but on boarding I realized the standard of luxury was a bit different. Deepak also grumbled about being ripped off by the ticket guy, and remarked that he had to regain his "Indian" and watch out for the husselers. Sorry no picture of the swindler… but here's one of the bus he overcharged us for.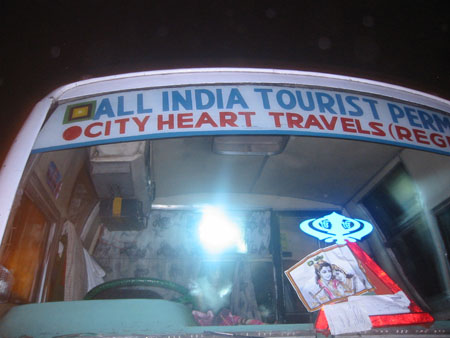 Settling into the old seat, I realized I was in for a rough ride. My prediction was confirmed when the rain that leaked through the roof in the middle of the night started dripping on top of me. Deepak was amused at my foreign discomfort but hey I know he wasn't sleeping on clouds either! Sleeping was even more of a challenge I realized. Even after the roof leaked problem was solved, the non-stop hooking, rattling of passing trucks and the loud rumble of the engine would persist throughout the night. It was quite an experience and finally was over with our arrival in the Holy Hindu city of Haridawar.