Times certainly does fly.  I have so much to post and so little time this week.  So much has happened along with the wedding preparations which I want to post about but for now Ash and I will just focus on the wedding.  So our families are all in town, Aus and Pengs united.  :)  Our friends have also arrived and we'll be going into the city tonight to have one more pre-wedding night out.  If it hasn't sunk into us before, it really is sinking in now.  We're really getting married!  The Wedding Rehersal on the Treasure Island was almost surreal and we both can't believe it's happening tomorrow.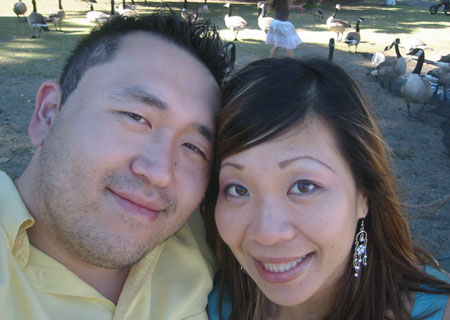 Ashley has done so much to prepare, I really have to give all the credit to her.  I am but a helper in the master plan of Ms. Ashley Au – wedding planne, florist, wedding shopper, decorator extraordinarie.   I am so lucky to have a wonderful partner in life and we are both so excited to tie the knot tomorrow.   I promise to post more photos and add more posts into this from our trip to Atlanta to see the Lo's before this, the photos leading up to the wedding and all that other crazy stuff.
It's been really great to see so many good friends and family reaching out to us with well wishes.  Thanks and we'll see you all soon!